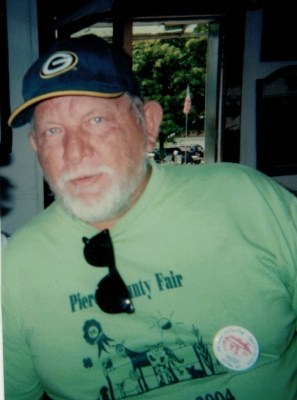 Dale A. McRoberts, age 64 of Arkansaw, died unexpectedly on Wednesday, March 1, 2017 at his home in Arkansaw.
Dale was born on January 28, 1953 in Durand. He was the son of Darrell and Wilma (Keck) McRoberts. Dale grew up in the Durand area and graduated from Durand High School in 1971. After high school, Dale moved to the Twin Cities where he drove the metro transit bus for several years. Dale attended St. Paul Technical College and received a degree as a civil technician. He then moved to Arkansaw where he built his house and worked for Cedar Corp in Menomonie. Dale also drove school bus for the Durand School District for many years.
Dale enjoyed hunting, fishing, being outdoors, playing cribbage, and making homemade wine and brandy. He also liked mowing his lawn, 4-wheeling and planting thousands of trees for the Arbor Day Foundation.
Dale is survived by his children; Damon (Michelle) of Eau Claire, Donnel (Jason) Hager of Eau Claire and Derrick (Marria) of Bemidji, MN, seven grandchildren; Dylan, Elizabeth, Lucas, Maddox, Cohen, Hunter and Skyler, his mother; Wilma Leslie of Menomonie, three brothers; Daniel (Kathy) of Stevens Point, Delbert "Tom" (Jean) of Wheat Ridge, CO, and Jeremy Christiansen of Menomnie, one sister; Delrita (Richard Sr.) Bignell of Pepin, nieces, nephews, other relatives and friends. He is preceded in death by his father, one sister; Diane and two brothers; Dean in infancy and Douglas.
A Celebration of Life will be held from 12:00 PM until 2:00 PM Saturday, March 11, 2017 at the Arkansaw Community Center at N6623 County Rd N, Arkansaw, WI 54721.
Rhiel Funeral Home & Cremation Services, Durand, is serving the family.