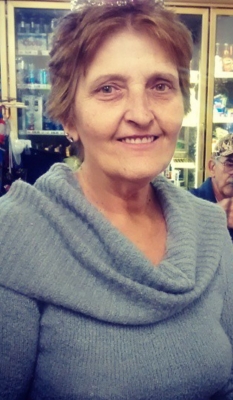 Jeanne E. Rix, age 62 of Eau Galle, passed away after a courageous battle with cancer on Thursday, March 9, 2017 at her home in Eau Galle surrounded by her loving family.
Jeanne was born on September 30, 1954 in Durand. She was the daughter of Fred and Darlene (Bauer) Sobottka. Jeanne grew up in Eau Galle, attended St. Henry's grade school and graduated from Durand High School in 1972. After high school, Jeanne owned and operated Polecats Den in Eau Galle. In 1982, Jeanne moved to the Naples, FL area where she worked various jobs. While in Florida, Jeanne met her future husband, Donald. They were married on May 10, 1986 at St. Henry Catholic Church in Eau Galle. After marriage they continued living in Florida where they owned various businesses and started their family. In 1993, Jeanne and her family moved back to Eau Galle. Jeanne then bought and operated the Jeanne's South Side Inn for several years. In 1998, Jeanne built Dis-n-Dat from the ground up and operated it until her health forced her to retire.
Jeanne enjoyed buying and selling items on eBay, she also enjoyed gardening, doing Sudoku and watching Days of Our Lives. Most of all, Jeanne loved spending time with family and friends.
Jeanne is survived by her husband of 30 years; Don, two daughters; Amanda (Matt) Hirn of Red Wing, MN and Rachel Rix of Eau Galle, her mother; Darlene Sobottka of Eau Galle, siblings; Fred "Fritz" (Sandy) Sobottka of Hudson, Joan (Ivan) Cuppett of Addison, PA, Ponch (Georgene) Sobottka of Eau Galle, Mike (Laurie) Sobottka of Cannon Falls, MN, Jill (Charles) Halfen of Eau Galle and Pat Sobottka of Menomonie, nieces, nephews, other relatives and friends. She is preceded in death her father, Fred Sobottka and a very special aunt; Dorothy (Neil) McClellan.
The family would like to give a heartfelt thank you to Nikki Miller, Michelle Brantner and Alicia Rodgers for their loving care and support.
Memorial mass will be 11:00 AM Monday, March 13, 2017 at St. Henry Catholic Church in Eau Galle with Rev. Jerry Hoeser officiating. Burial will be in the church cemetery. Visitation will be from 4-8 PM Sunday at the Rhiel Funeral Home in Durand and one hour prior to services at the church on Monday.
Rhiel Funeral Home & Cremation Services, Durand, is serving the family.