Bernice "Bernie" Laschinger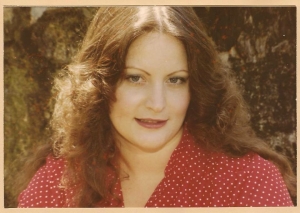 Bernice "Bernie" Laschinger, age 58, passed away on Tuesday, March 7, 2017, at Kaiser Permenente Hospital in Santa Clara, California, surrounded by her family.
Bernie was born on April 18, 1958, to Robert and Lorena (Brantner) Laschinger in Eau Claire, WI. She graduated from Durand High School in 1976. She received a Bachelor of Arts degree from UW – La Crosse in Social Work in 1981. In 1982, Bernice moved to California, where she spent thirty-five years working as a realtor and mortgage broker. Bernie operated her own mortgage broker company in the San Jose area.
Bernice had an amazing life. She was especially blessed by the presence of a multitude of friends, family and business associates whom she loved spending time with and sharing in fun and laughter. She was an avid 49ers; Giants and Sharks fan, despite being from Wisconsin, where Packers reign. She loved sponsoring and organizing events for all of her friends and associates. She will fondly be remembered for her friendships, love of life, generosity, compassion, loyalty, selflessness and her big heart.
Bernice is survived by her brothers, Eugene Laschinger (Julie) of Verona, WI, Michael (Cheryl) of San Jose, CA, Patrick (Lynne) of Kernersville , NC; sisters, Carol Kirk (Kevin) of Eau Claire, WI, Nancy Richardson, (James Hathaway) of Arkansaw, WI, and Mary Laschinger of Atlanta, GA; nephews, Joe Laschinger, Jason Laschinger, Troy Laschinger, Todd Laschinger and Brayton Laschinger; nieces, Kimberly Beckett, Kelly Laschinger, Heather Crandell, Amanda Weidenbach, Kristen Watts, Theresa Swanson and Lisa Richardson.
She is preceded in death by her parents; brother, Terry Laschinger, and nephew, Eric Laschinger.
The family would like to thank the staff of Kaiser Permenente Hospital for the loving care they gave to Bernice. The family would also like to extend a special thank you to Jacquie, Bobby, Rachel, Rita and all her friends for their special gift of love and support to Bernie.
A visitation will be on Saturday, March 18th at 1:00 p.m. with a memorial service at 2:00 p.m. at Rhiel Funeral Home, Durand, WI, with pastor, Dan Richardson, officiating. Grave side service will be at St. Joseph's Catholic Cemetery in Arkansaw, following the memorial service. A Celebration of Life will follow after the service at the Durand Rod and Gun Club.
In lieu of flowers, donations to your local food pantry or St. Vincent de Paul's would be greatly appreciated.
Rhiel Funeral Home & Cremation Services, Durand, is serving the family.