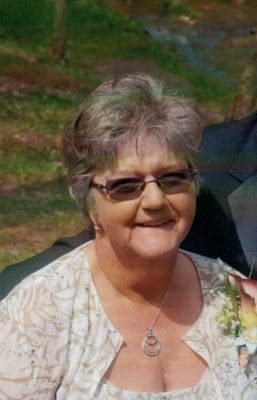 Charleen M. Dunbar age 70 of Arkansaw died Thursday July 20, 2017 at St. Mary's Hospital in Rochester, MN with family by her side.
Charleen was born November 9, 1946 in Plum City. She was the daughter of Charles and Helen (Tulip) Lieffring and grew up on the family farm in Eau Galle. Charleen graduated from Durand High School in 1964, and went on to Nursing School in Rochester, MN. She began her nursing career in Rochester, MN at St. Mary's Hopital. She then worked in LaCrosse, working in Pediatrics, for about two years. Charleen married Jack J. Dunbar May 31, 1969 at St. Henry's Catholic Church in Eau Galle and they made their home in Arkansaw. Charleen worked as a nurse at the Chippewa Valley Hospital and Care Center for over twenty years and then worked at the Dunn County Health Care Center in Menomonie for over 10 years until she retired.
Charleen loved spending time with her grandchildren, watching their sporting activities, fishing at Top O' The Morn resort in Iron River with her family.
Charleen is survived by her husband, Jack, three children, Jeff (Melissa) of Arkansaw, Shelly (Chris) Prissel of Arkansaw, Sheila (Nate) Niemuth of Durand; three grandchildren, Jake, Sarah and Olivia; two brothers, Gerald (Linda) Lieffring of Arkansaw, Herbert (Diana) Lieffring of Deer Lake, MN; a sister, Kathy (Larry Bundy) Lieffring of Arkansaw; a brother-in-law, Larry Dunbar of Menomonie, several nieces, nephews, other relatives and friends.
She is preceded in death by her parents, three brothers, Dennis, David and Bruce Lieffring, and a sister Marjorie Lieffring, her mother and father-in-law, Gerald & Dorothy Dunbar.
Memorial services will be 11:00 AM Tuesday July 25, 2017 at St. Joseph's Catholic Church in Arkansaw with Rev. Joseph Okine-Quarty officiating.
Visitation will be held from 4:00 to 7:00 PM Monday at the Rhiel Funeral Home in Durand and one hour prior to services at the church on Tuesday.