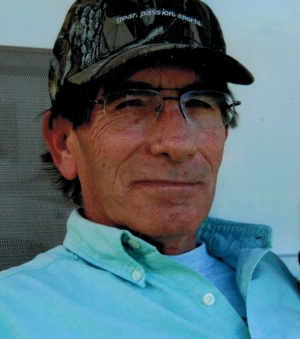 Steven M. Baker age 68, formerly of Clear Lake and Mandan, ND, passed away Monday August 7, 2017 at Welcome Home Assisted Living in Elmwood, Wisconsin
Steven was born December 27, 1948 in Pomona, CA to Basil "Bud" and Vivian (Farnam) Baker. He attended school in Mandan, ND and after graduation he joined the U.S. Navy as a Gunner. After leaving the Navy, he followed his parents move to Minnesota and eventually settling outside of Clear Lake, WI with his second wife, Jan, where he worked and they raised a family. Steve live there until his health began to fail in 2015. He then moved to Welcome Home Assisted living in Elmwood, to be near his son.
Steven is survived by his son, Michael (Nicole) Baker of Elmwood, a daughter Amanda Hinzman of Eau Claire; grandchildren Bretta and Matthew Baker and Alyssa and Andrea Hinzman; a brother Richard (Connie) Baker of Prairie City, IA, many nieces, nephews, cousins and friends.
He is preceded in death by his parents.
At Steven's request, a bonfire memorial will take place in the near future in place of a traditional service. Burial with full military honors will be at Fort Snelling National Cemetery in Minneapolis, MN at a later date.
As an avid gun lover and lifelong patriot, Steven requests that any memorials in his name be made to your favorite veteran's organization or the Elmwood Rod & Gun Club.