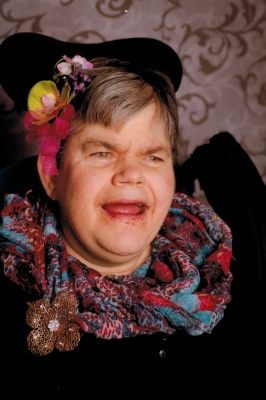 Diane W. Kringle age 51 of New Richmond, formerly of Menomonie, died Tuesday August 8, 2017 at Regions Hospital in St. Paul, MN.
Diane was born August 10, 1965 in Ladysmith. She was the daughter of Harold and Arlene (Walsh) Kringle and lived with family until the age of 7. Diane was placed in several group homes for the developmentally disabled around the State, including Madison, Chippewa Falls, and most recently was residing at Deerfield Gables in New Richmond.
Diane loved to open presents and eating chocolate M & M's.
Diane is survived by her mother, Arlene Finder of Blaine, MN, a brother Doug Kringle of Hudson, a sister, Tanya Kringle of Chetek, a loving niece, Jasmine Kringle of Blaine, MN, many aunts, uncles and cousins, and Diane's caregivers and nurses at Deerfield Gables.
She is preceded in death by her father, Harold and two brothers, Donald and David Kringle.
Funeral services will be 12:00 PM (Noon) Monday August 14, 2017 at Rhiel Funeral Home in Menomonie with burial in the Christ Lutheran Church-Halvorson Cemetery.
Visitation will be held one hour prior to services at the Rhiel Funeral Home in Menomonie.