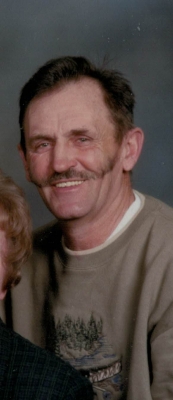 Giles F. Unser, age 75 of Arkansaw, died Monday, September 4, 2017 at Chippewa Valley Hospital in Durand.
Giles was born on July 14, 1942 in Durand. He was the son of Floyd and Dorothy "Sis" (Sinz) Unser. Giles grew up and lived on Chase Hill in the Town of Eau Galle for his entire life. He attended St. Henry's Grade School in Eau Galle and graduated from Elmwood High School in 1960. After high school, Giles farmed on the home farm. Giles married the love of his life, Karol Auth on June 28, 1975 at St. Henry Catholic Church in Eau Galle. After marriage, they continued farming and in 2007 they sold the cattle. Giles continued cash cropping until 2014 when his illness forced him to retire.
Giles enjoyed going west to Wyoming on hunting trips with the guys. He enjoyed making maple syrup, going bowling and watching football and golf. Most of all, Giles loved spending time with family and friends.
Giles is survived by his wife of 42 years Karol, three sisters; Joan Unser, Jean (John) Bates and Roxanne Tulip, all of Eau Galle, brother-in-law; Lee Hardy of Elmwood, sister-in-law; Donna (Gary) Pickerign of Elmwood, two nieces; Hillary (Lance) Harris and Heidi (Curt) Graff, six nephews; Ty Tulip, Casey (Angie) Tulip, Tyler (Jen) Hardy, Joel (Melissa) McRoberts, Scott (Maureen) McRoberts and Cory (Amy) Pickerign, great nieces, nephews, other relatives and friends. He is preceded in death by his parents, one sister; Rochelle Hardy, brother-in-law; Roger Tulip and sister-in-law; Marion Samuel.
Funeral Mass will be 11:00 AM Friday, September 8, 2017 at St. Henry Catholic Church in Eau Galle with Rev. Jerry Hoeser officiating. Burial will be in the church cemetery. Visitation will be held from 4-7 PM Thursday at the Rhiel Funeral Home in Durand and one hour prior to services at the church on Friday.
Rhiel Funeral Home & Cremation Services, Durand, is serving the family.