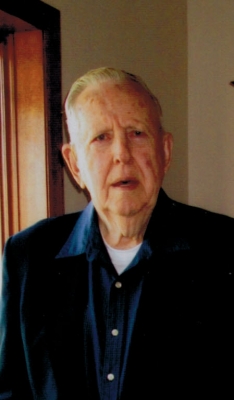 Our Dad, Grandpa, Great Grandpa & Great-Great Grandpa, Lon W. Thompson age 93 of Prescott, WI passed away Friday, September 22, 2017, at the Prescott Nursing Home & Rehab.
Lon was born June 23, 1924 in the Township of Weston, Dunn County, rural Elmwood. He was the son of Garfield and Emma (Bates) Thompson. Lon grew up in the Elmwood community on the family farm. Later, he started his own milk route. Lon married Elaine A. Weber on November 8, 1943 in Elmwood. Later they moved to Hastings, MN and then finally settled in Prescott, WI. Lon worked at 3M in Cottage Grove, MN for 30 years, retiring in 1990.
Lon enjoyed telling stories of "yesteryear" to the grandchildren. Hunting, cracking walnuts, playing cards and spending time with family and friends rounded out his life.
Lon is survived by his wife, Elaine, his children, Judy Nelson of Duluth, MN, Wayne (Trish) of Hastings, MN, MarJory (Steve) Sagstetter of River Falls, WI, Donna Woodbeck of Cottage Grove, MN, Joy (Edward) Isackson of Hastings, MN: 10 grandchildren, Paul, Annette, Scott, David & Jill; Molly and Mike; Christine; Adam and Lindsay, 13 great grandchildren, one great-great granddaughter: three brothers, Loren (Glady) of Elmwood, Leon (Babs) of Ft. Walton Beach, FL, Lynfred (Dodie) of Kansas, several nieces, nephews, other relatives and friends.
He is preceded in death by his parents, a daughter Linda Campbell, and an infant son Larry Phillip.
Funeral services will be 11:00 AM Tuesday, September 26, 2017 at the Sacred Heart Catholic Church in Elmwood, WI with Rev. Prince Raja officiating. Burial will be in the church cemetery.
Visitation will be held one hour prior to services at the church on Tuesday.
In lieu of flowers, memorials may be given to the family to be shared with Lon and Elaine's favorite charities.
Rhiel Funeral Home & Cremation Services, Elmwood, is serving the family.