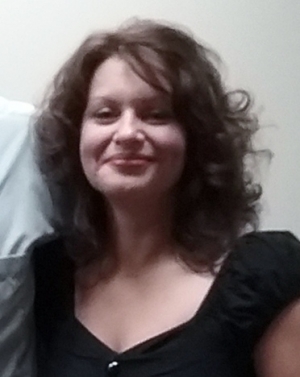 Holly J. Mulheron Green age 43, passed unexpectedly on October 30, 2017 in De Pere, WI.
Holly was born December 11, 1973 in Eau Claire. She is the daughter of Bernie and Jane Mulheron. Holly graduated from Regis High School (fabulous) class of 1992 in Eau Claire. Holly then attended UW Eau Claire, graduating with a B.A. in English. After graduating she moved to De Pere and attended UW Green Bay and earned her nursing degree. Holly lived and worked in the Green Bay area for 17 years. Holly loved dance, animals and the great outdoors. Her smile lit up a room. She is known for her sharp wit and her great love for her daughter, Fiona who survives her, along with her parents, Bernie and Jane, a brother, Andy (Micaela) Mulheron, many nieces, nephews, aunts, uncles and 51 cousins.
She is preceded in death by her grandparents - Ron and Betty Mulheron, Robert and Virginia Larson, uncles - Ron, Jim and Jerry Mulheron and special great aunt - Mildred (NONO) Grinsel.
Memorial Mass will be held at 11:00 AM Saturday November 11, 2017 at Newman Community Catholic Parish on the UW Eau Claire Campus (110 Garfield St.) in Eau Claire with Rev. Dan Oudenhoven officiating. Private burial will be at a later date at Holy Rosary Parish Cemetery, rural Durand.
Visitation will be held one hour prior to services at the Newman Community Catholic Parish in Eau Claire.
In lieu of flowers, memorials may be made in Holly's name to the family, to be given to the Behavior Health Services at HSHS Sacred Heart Hospital and/or Mayo Clinic Health System both in Eau Claire.