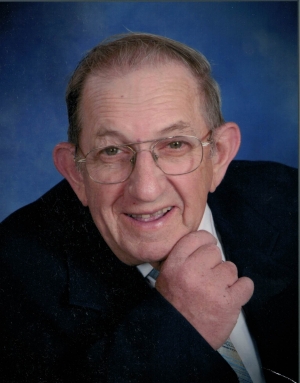 Thomas P. "Mouse" Klein, age 77 of Arkansaw, died Monday, October 16, 2017 at the Plum City Care Center in Plum City.
Tom was born on July 2, 1940 in Durand. He was the son of Thomas and Ruth (Keeler) Klein Sr. Tom grew up in the Plum City, Elmwood and Arkansaw areas. He graduated from the Arkansaw High School. Tom farmed on the family farm on top of Columbia Heights for several years and then he worked for Weiser Concrete in Maiden Rock for ten years. Tom then took a job at the Pepin Courthouse in Durand in maintenance where he worked until retiring at the age of 70. After moving off the farm, he lived on Joyce Road in the Town of Waterville. For the last five months, Tom has been a resident of the Plum City Care Center.
Tom enjoyed collecting things, especially toy tractors and Eagles. He also enjoyed going on long motorcycle trips, playing cards, watching the Green Bay Packers snowmobiling, hunting and visiting with friends. Tom really enjoyed going to McDonalds in Durand to talk with friends and the young kids who worked at McDonalds.
Tom is survived by a special cousin, Myrna (Lynn) McRoberts of Eau Galle, his many other cousins on the Klein and Keeler sides, aunts, uncles, other relatives, friends and neighbors. He is preceded in death by his parents.
Memorial Mass will be 11:00 AM Monday, October 23, 2017 at St. Joseph Catholic Church in Arkansaw with Rev. Joseph Okine-Quartey officiating. Burial will be in the church cemetery. Visitation will be from 10:00 AM until time of services at the church on Monday.
In lieu of flowers, memorials may be made in Tom's name to a local charity of your choice or to the family to be given to Tom's special cousin, Natalie, who suffers from Rett Syndrome.
Rhiel Funeral Home & Cremation Services, Durand, is serving the family.