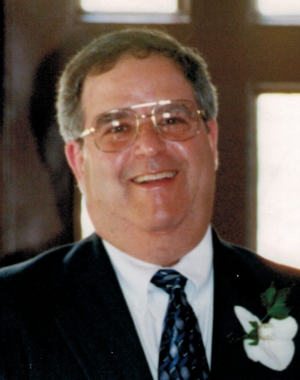 Richard Barry Leventhal 75 of Menomonie passed away on October 15, 2017 at American Lutheran Home after a long battle with multiple myeloma.
He was born in Chicago on October 4, 1942 to Charles and Frances (Geckler) Leventhal. He received a bachelor's degree in psychology from Knox College in Galesburg, IL and his doctorate in counseling and guidance from the University of Indiana. He worked as a clinical psychologist for the Dunn County Department of Human Services for nearly forty years.
Richards's profession engaged him with many local citizens, and much of his work included support for veterans and at-risk youth. An advocate for rural health care needs, he also passionately advocated for recognition and assistance for the Lao/Hmong American community of Dunn County.
He delighted in socializing and had been a member of the Dunn County Fish and Game, an avid area golfer and bowler, a proud participant in the St. Joseph's parish choir, and many other organization.
Richard is survived by his wife of 47 years, Margaret Mary (Neman), daughters Emily (Dan Mears) of Tallahassee, FL, Katherine (Adam) Berliner of Baltimore, MD, sons Joseph (Catherine) of Fond du Lac, WI, Thomas (Katie Lorentz) of Kansas City, MO, seven grandchildren, a sister Roberta Leventhal of San Antonio, TX, and brother Warren of Chicago, IL. A nephew, Paul Neman and nieces Mary Neman and Treena Moore and numerous cousins.
In lieu of flowers, donations may be made to Stepping Stones, (Dunn County Area Food Pantry, 1620 Stout Rd.), the Dunn County Fish and Game Scholarship Fund (1600 Pine Ave.), or St. Joseph's Elementary School Scholarship Fund (910 Wilson Ave.)
Funeral services will be at 2:00 PM Thursday October 19, 2017 at St. Joseph Catholic Church in Menomonie with Rev. James Kurzinski officiating with burial in the church cemetery.
Visitation will be held one hour prior to the service at the church on Thursday.