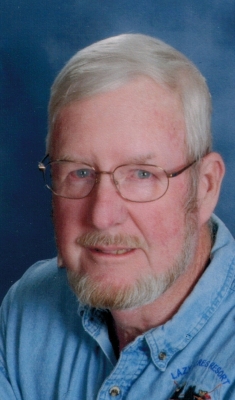 Gary I. Larson age 70 of Menomonie passed away on Wednesday October 25, 2017 at his home surrounded by his family.
Gary was born April 1, 1947 in Eau Claire. He was the son of Irving and Evelyn (Mattison) Larson and grew up in Eau Claire. Gary graduated from Memorial High School in 1965. He attended and graduated from the University of Wisconsin-Stout with a B.S. Degree in Industrial Technology. Gary was drafted into the U.S. Army on November 6, 1969. Gary was stationed in Washington D.C. and was a member of the OLD Guard, which preformed the military honors at Arlington National Cemetery, and his platoon provided the military honors for Audie Murphy. While in the service, Gary also played fast pitch softball. He was the pitcher and their team took first place the first year and second place the following year.
After the service he returned to the University of Wisconsin-Stout and obtained his 2nd Bachelor's Degree in Industrial Education in 1972. Gary married Helen C. Thorson November 18, 1972 at St. Joseph Catholic Church in Menomonie. Gary began his career in the construction business and built approximately 50 homes in the Menomonie area, including both his homes. In 1989 Gary went to work as a carpenter for the University of Wisconsin-Stout for eighteen years, until he retired in 2007. Since retirement he continued to work on small jobs, doing garage door installation & repair and doing home siding jobs.
Gary enjoyed fishing, making people laugh, telling jokes, and flying R.C. planes. He was an avid Green Bay Packer fan and enjoyed collecting Green Bay Packer memorabilia.
Gary is survived by his wife Helen, a daughter Jolene (Allen) Miller of Menomonie, a son Matthew of Menomonie, two grandchildren, Brittany (Justin) Andrews of Menomonie, Hannah Larson of Menomonie; a brother Ronald (Karen) of Racine, several nieces, nephews, other relatives and friends.
He is preceded in death by his parents, and niece, Kimberly Larson.
Memorial services will be 11:00 AM Saturday November 11, 2017 at St. Joseph Catholic Church in Menomonie with Rev. James Kurzynski officiating. Burial will be in the church cemetery with military honors provided by the Menomonie Veterans Guard.
Visitation will be held from 10:00 AM until the time of the services at the church on Saturday.
Online condolences may be made at www.rhielfuneralhome.com
Rhiel Funeral Home & Cremation Services of Menomonie is serving the family.