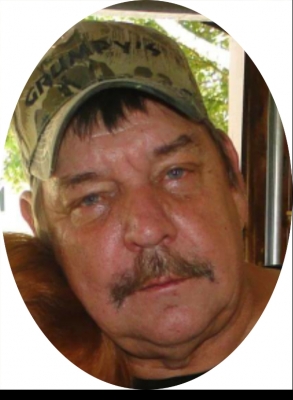 Antone (Tony) R. Kirichkow, age 66, of Pepin, WI passed away on 11/15/17 at Sacred Heart Hospital in Eau Claire, WI. He was born on March 7, 1951 in Richland Center, WI, the son of Betty L. (Kirichkow) Thrasher, and Bernard R. Kirichkow.
Tony lived in Beloit, WI most of his life, graduating from Beloit Turner High School in 1969. He was employed by Johnson Roofing for many years. After completing welding classes at Gateway Technical College, he worked in several Beloit area businesses. Then he followed his dream and moved to Pepin, Wisconsin. Whether he was fixing someone's car or giving away the vegetables he grew, Tony was always willing to help anyone who needed it. He loved fishing and going to the casino in Red Wing.
He is survived by his four children; Tracy Kirichkow of Beloit, Richard (Amy) Gusner of Edgerton, WI, Stephanie (Jeff) Poe of Indianapolis, IN, and Anthony Kirichkow of Pepin, Wi; nine grandchildren, and eight great-grandchildren; his mother, Betty Thrasher of Beloit, brothers Pete (Lori) Kirichkow, Kevin (Sue) Kirichkow, Jack (Erika) Kirichkow, all of Beloit, and Randy Kirichkow of Rockford; seven sisters, Sandy (Don) Kauffman of Black River Falls, WI, Vicki Thompson, Sheila Kirichkow, and Kris (Darrin) Nelson all of Janesville, WI, Dixie (Frank) Dunn of Beloit, WI, Debbie Williams of Brodhead, WI, and Roxie (Tim) Kolasch of Monticello, WI. He was preceeded in death by his father Bernard Kirichkow, and his stepfather Glenn Thrasher.
Funeral services will be held at 11:00 AM on Tuesday, November 21, 2017 at the Rhiel Funeral Home in Durand, WI. Visitation will be from 10:00 AM until time of service at the funeral home on Tuesday. Burial will be in the Oakwood Cemetery at a later date.
Rhiel Funeral Home & Cremation Services, Durand, is serving the family.