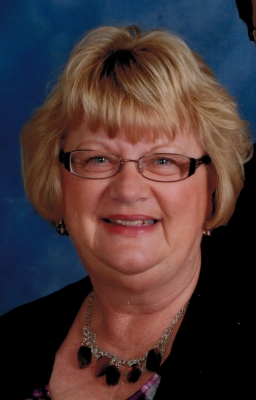 Diane M. Schneider age 66 of Elmwood, passed away Thursday November 16, 2017 at The Neighbors of Dunn County in Menomonie, surrounded by her family.
Diane was born January 24, 1951 in Menomonie, she was the daughter of Robert and Violet (Bergeman) Lewis. Diane grew up in Elmwood and graduated from Elmwood High School in 1969. After high school, Diane attended Shirley's Cosmetology School in Eau Claire and obtained her Beautician's Degree and became a Licensed Beautician. In 1970, Diane married James A. Schneider on August 15, 1970 in Plum City. Diane began working with her husband in their business, Schneider Electric Motors, for over 40 years.
Diane enjoyed spending time with her family at the cabin, quilting, reading and traveling. Diane's faith was a very important part of her life. She was an active member of the Elmwood United Methodist Church where she was baptized and confirmed.
Diane is survived by her husband, James, three children, Julie (David) Krings of Elmwood, Ryan (Katie) Schneider of Spring Valley, Lisa (Tristan) Pitre of St. Paul, MN; two grandchildren, Abigail Krings and Hattie Pitre; a sister, Mary Ann (Robert) Halvorson of Elmwood.
She is preceded in death by her parents and her grandparents.
Funeral services will be 11:00 AM Tuesday November 21, 2017 at the Elmwood United Methodist Church in Elmwood with Rev. Michael Weaver officiating. Burial will take place in the Poplar Hill Cemetery-Rock Elm, rural Elmwood.
Visitation will be held from 4:00 to 7:00 PM Monday at the Rhiel Funeral Home in Menomonie and one hour prior to services at the church on Tuesday.