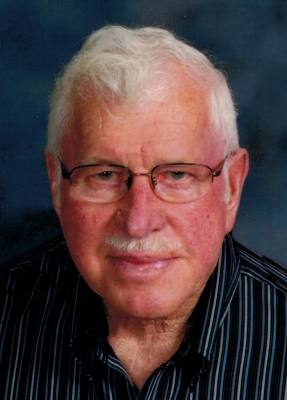 James W. Berger, age 86, of Menomonie, passed away Saturday, November 18, 2017 in Menomonie.
James William Berger was born during a snowstorm on March 6, 1931 on "Traun Bluff" above Maxville, Buffalo County WI. He was the sixth child born to Frank N. and Martha (Kohlman) Berger. He was raised in Buffalo County and at the age of 11 moved with his parents to Dunn County. He graduated from Dunn County School of Agricultural (Aggie) in 1950.
James married Maxine V. Amick on August 6, 1952 at St. Joseph's Catholic Church in Menomonie. Six children were born to this union. James farmed and worked as a heavy equipment operator. He was a member of Operating Engineers Local 139 for 50 years. He specialized in dragline cranes.
After retirement he created many beautiful ponds in Northwest Wisconsin. James had a passion for horses, hunting, fishing, hard work, and family. He passed these passions down to his children.
James is survived by the love of his life for 65 years Maxine and his six children. Three sons, William "Bill" (Vicki); Robert "Bob" (Nancy); Thomas "Tom" (Sheila). Three daughters, Rosmarie (David) Nowaskey; Jean Marie (John) Douglass; Anna-Marie (Don) Young; ten grandchildren; five great grandchildren; one brother, Lorin (Roberta) of Hartford; one brother-in-law Ronald (Annabelle) Amick of Mountain Home, AR; and many extended family and friends.
He is preceded in death by his parents; his step father, Robert Berger; his two sisters, Florence Hurlbert and Marion Radle; three brothers, Francis, Leonard, and Clarence.
Memorial services will be 11:00 AM Saturday November 25, 2017 at St. Joseph Catholic Church in Menomonie with Rev. James Kurzynski officiating, with burial in the church cemetery.
Visitation will be held from 4:00 to 7:00 PM Friday at the Rhiel Funeral Home in Menomonie and one hour prior to services at the church on Saturday.