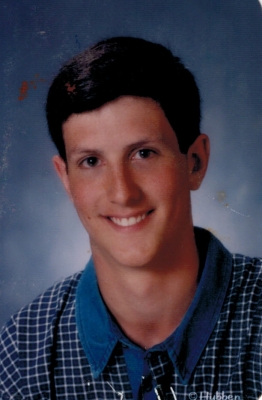 Eric J. Thompson, age 36 of Elmwood, passed away Saturday, December 2, 2017 at his home with his family by his side.
Eric was born on March 3, 1981 in Red Wing, MN, the son of Loren and Gladys (Olson) Thompson. He graduated from Elmwood High School in 1999 and attended CVTC in Eau Claire. Eric was employed at several auto repair shops in the area. He was also a DJ for 10 years.
In August of 2011, Eric was diagnosed with brain cancer. The cancer was controlled and he returned to work in 2014 with a position at Genesis Industries in Elmwood. Eric held that position until his cancer returned in October of 2016.
Eric enjoyed music, baseball games, riding horses and snowmobiling. He also liked hunting, fishing and watching Packers and Badgers football.
Eric is survived by his parents, Loren and Gladys, two half-brothers; Jerry of Prairie Farm and Steven (Susan) of Elmwood, three half sisters; Corrine Johnson of Philomath, OR, Monica Thompson of Lowell, OR and Catherine Thompson of Astoria, OR, nieces, nephews, uncles, aunts, other relatives and friends.
Funeral Services will be 11:00 AM Friday, December 8, 2017 at the Elmwood United Methodist Church in Elmwood with Rev. Michael Weaver officiating. Burial will be in the Lower Weston Cemetery in the Town of Weston, rural Elmwood. Visitation will be from 4:00PM – 7:00PM Thursday at the Rhiel Funeral Home in Elmwood and one hour prior to services at the church on Friday.
Rhiel Funeral Home & Cremation Services, Elmwood, is serving the family.