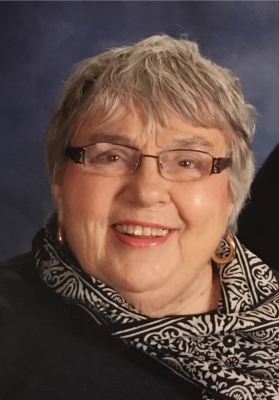 Judith L. Sawin, age 78, of Menomonie, died Tuesday, December 19, 2017 at her home with her family by her side.
Judy was born February 23, 1939 in Madison, Wisconsin, the daughter of Ray and Peg (Van Keulen) Lease. She grew up in Madison, graduating from Wisconsin High School. She went on to Carroll College in Waukesha, graduating with a degree in English. On June 11, 1960, Judy married Philip Q. Sawin Jr. in Madison. After marriage, they lived in Connecticut, New York and eventually settled in Menomonie, where they raised their four children. While in Menomonie, Judy worked as a Juvenile Intake Aid for Dunn County Health and Human Services for many years until she retired.
Judy enjoyed playing bridge, knitting, traveling, and was an avid reader. She was a member of many clubs, including P.E.O.
Judy is survived by her husband Phil, and their four children, Mark Sawin of Knapp, Pete (Deb) Sawin of Belleair, FL, Philip (Leigh Ann) Sawin, III of Two Harbors, MN, and Liz (Burke) Welch of Menomonie; seven grandchildren, Kaitlyn, Zachary, Mary, Keegan, Emma, Madison, and Keeley; and her sister, Barbara Harper of Middleton. She was preceded in death by her parents.
The family will be having a private memorial service with burial at a later date at St. Joseph's Cemetery in Menomonie.
In lieu of flowers, memorials are preferred to the National Pancreatic Cancer Foundation, P.O. Box 1848, Longmont, CO 80502.
A Celebration of Judy's life will be held from 2:00 to 4:00 PM Friday, December 22, 2017 at the Log Jam in Menomonie.