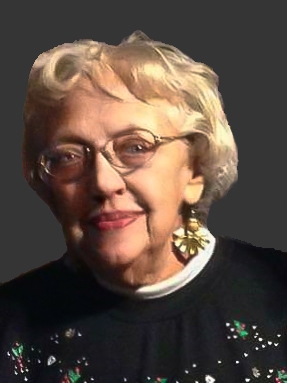 Darlene M. Sobottka, age 84 of Eau Galle, died Wednesday, January 10, 2018 at Mayo Clinic Health Systems-Eau Claire, with her family by her side after a courageous two year battle with cancer.
Darlene was born on May 4, 1933 in Arkansaw. She was the daughter of Albert and Elizabeth (Fedie) Bauer. Darlene grew up in Eau Galle, attended St. Henry's Elementary School and graduated from Durand High School. After high school, Darlene was a bookkeeper for the Studebaker dealership in Durand. Darlene married Fred Sobottka on February 16, 1954 at St. Henry Catholic Church in Eau Galle. After marriage, they raised their family in Eau Galle. They purchased the Lakeside Resort in Eau Galle which Darlene ran for many years. Darlene and Fred then purchased the grocery store in Eau Galle and named it Sobottka Grocery, which Darlene ran. As her children got older and purchased local businesses in the area, Darlene stayed busy working with them.
Darlene enjoyed and was well known for her rug making, she started making them in 1960 and continued making them until she was unable to about six months ago. She also enjoyed taking fishing, traveling, knitting, crocheting, going to casinos and playing cards. Darlene also liked baking, watching her soap operas on TV and caring for her rose bushes. Most of all, she loved spending time with family and friends, especially her grandchildren and great grandchildren.
Darlene is survived by Fred "Fritz" (Sandy) Sobottka of Hudson, Joan (Ivan) Cuppett of Addison, PA, Robert "Ponch" (Georgene) Sobottka of Eau Galle, Mike (Laurie) Sobottka of Cannon Falls, MN, Jill (Charles) Halfen of Eau Galle and Pat Sobottka of Menomonie, son-in-law; Don Rix of Altoona, 16 grandchildren, 17 great grandchildren, three great great grandchildren, nieces, nephews, other relatives and friends. She is preceded in death by her parents, husband; Fred, one daughter; Jean Rix and two sisters; Dorothy McClellan and Marie Bauer.
Funeral Mass will be 11:00 AM Tuesday, January 16, 2018 at St. Henry Catholic Church in Eau Galle. Burial will be in the church cemetery. Visitation will be from 4:00 PM – 8:00 PM at the Rhiel Funeral Home in Durand and one hour prior to services at the church on Tuesday.
Rhiel Funeral Home & Cremation Services, Durand, is serving the family.