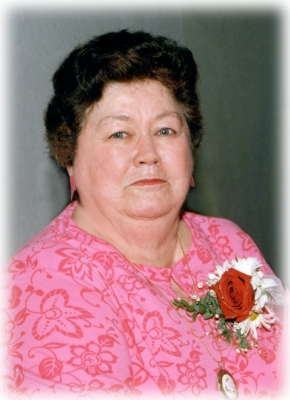 Arlean J. Flanders age 82, of Spring Valley passed away on Monday February 5, 2018 at Mayo Clinic Health System-Eau Claire.
Arlean was born April 17, 1935 at home in the Township of Eau Galle. She was the daughter of Stanley and Hazel (DeLong) Hall and grew up in that community. In her younger years, she helped her parents with the family business, Hall's Nursery. Arlean graduated from Elmwood High School in 1953. Arlean married LaVern Flanders August 14, 1952. Arlean and LaVern lived in Boardman for a short time before moving to South St. Paul, MN. During this time, Arlean did in home day care and did sewing and alterations for people. They later moved to St. Paul Park, MN for about 12 years, before moving to just south of Rock Elm. Arlean and LaVern operated an antique business from their house and Arlean was an Avon sales representative. They recently moved to Spring Valley into an assisted living retirement home.
Arlean enjoyed doing craft work, sewing, antiquing. She was active in the Rock Elm Old Settlers and the Pierce County Historical Society.
Arlean is survived by her husband LaVern, a daughter, Sue (Bob) Deglman of Maiden Rock, three sons, Mark (Robert) of Van Nuys, CA, Craig of Spring Valley, Nate (Jen) of Wilson; nine grandchildren, 13 great grandchildren, three step grandchildren; one sister, Arla DeVeau of Temecula, CA, two brothers, Art Hall of Elmwood and Gordon (Jackie) Hall of Oronoco, MN several nieces, nephews other relatives and friends.
She is preceded in death by her parents, and her son Scott and a daughter-in-law, Debra Flanders
Funeral services will be 11:00 AM Friday February 9, 2018 at the Elmwood United Methodist Church with Rev. Michael Weaver officiating. Burial will be in the Poplar Hill Cemetery-Rock Elm, rural Elmwood in the spring.
Visitation will be held from 4:00 to 7:00 PM Thursday at the Rhiel Funeral Home in Elmwood and one hour prior to services at the church on Friday.