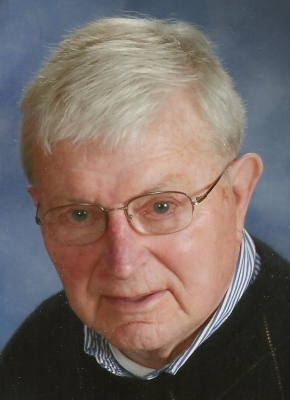 Philip Q. Sawin, Jr., 84 of Menomonie, Wisconsin went to join his beloved wife Judy in Heaven on Wednesday February 7, 2018. Phil was born in Hockessin, Delaware on June 14, 1933, son of the late Philip, Sr. and Dorothy (McKee) Sawin. He married Judith (Lease) on June 11, 1960 in Madison, Wisconsin. They enjoyed over 57 years together until her death on December 19, 2017.

Phil graduated from Lawrence University, Appleton, Wisconsin in 1957 with a degree in history, and went on to obtain his Master's degree in Library Science, graduating from the University of Wisconsin, Madison in 1966. He began his career in education, serving as the Librarian at St. John's Military Academy in Delafield, Wisconsin for three years. Phil then moved East to serve as Librarian at Taft School in Watertown, Connecticut until 1967 when he received an opportunity to become the charter Librarian at Herkimer County Community College in Herkimer, New York. In late 1974, Phil returned with his family to Wisconsin, where he accepted a role as Head of Acquisitions with the University of Wisconsin-Stout. Phil ended his career with the University school system after serving in a variety of roles.
Phil was very active in many organizations throughout his time in Menomonie, including: a member of St. Joseph Parish, Knights of Columbus-Monsignor Blecha Council 2055, Kiwanis, Dunn County Board, Indianhead Library Federation, and as a former chair of the Dunn County Republican Committee. Phil was also the proud co-author of A Literature Guide to the Hospitality industry. His greatest enjoyment came from time spent with his family.

Phil is survived by his four children: Mark, Knapp, WI; Peter (Deb), Belleair, FL; Philip III (Leigh Ann), Two Harbors, MN; and Liz (Burke) Welch, Menomonie, WI. He is further survived by seven grandchildren: Kaitlyn, Zachary, Mary, Keegan, Emma, Madison, and Keeley, in addition to his brothers Stephen (Karen), Kill Devil Hills, NC; Douglas (Terrance Griffin), New Braunfels, TX, and his sister Lorie (Don) MacLeish. Phil was preceded in death by his wife Judy and his sister, Ellen Gilman.

Funeral services for Phil will be 11:00 AM Monday, February 12, 2018 at St. Joseph Catholic Church, with Fr. James Kurzynski officiating. Burial will be in St. Joseph's Cemetery in the spring.
Visitation will be held at the church beginning at 10:00 AM until the time of service. A luncheon will follow in Charles Hall.
In lieu of flowers, memorials in Phil's name are appreciated to Stepping Stones, Menomonie, WI or the Menomonie Public Library.
Phil's family would like to give thanks to the staff at The Neighbors for all of the care and compassion given to Phil over the past two and-a-half years; you all truly were part of his extended family.