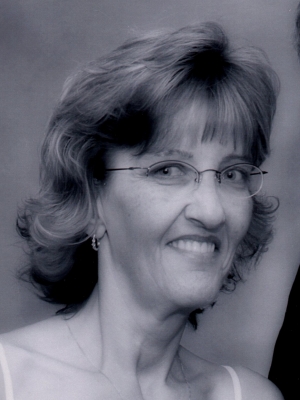 Joan Marie Cuppett, 58, Addison, PA passed away Thursday, February 8, 2018 in Uniontown Hospital. She was born July 6, 1959 in Durand, Wisconsin, a daughter of Fred and Darlene (Bauer) Sobottka. Her parents and a sister, Jean Rix preceded her in death.
Joan received her LPN degree from Redwing Technical College with honors. She went on to be long term care nurse at the Heritage of Elmwood Care Center in Elmwood for almost 10 years. Joan met the love of her life, Ivan Cuppett and moved to Pennsylvania. She continued her career as a long term care nurse at South Fayette Care Center for almost 10 years, until her health forced her to retire.
Joan enjoyed taking care of people. She also enjoyed going to casinos, traveling and shopping, especially for shoes. Most of all, Joan loved to spend time with family and friends.
Joan is survived by her husband, Ivan; daughters, Nicole Miller and husband, Lloyd, Durand, Michelle Brantner and fiancé, Michael Richards, Elk Mound, Wisconsin and Alicia Rodgers and her boyfriend, Kody Konsela, Eau Galle, Wisconsin; step sons, Matthew Cuppett and wife, Julie, Boston, Massachusetts and Kevin Cuppett, Fukuroi, Shizuoka Province, Japan; grandchildren, Kegan, Brady, Abby, Bela, Chase, Madelyn, Corbin, Delanie and Scarlett; brothers, Fred "Fritz" Sobottka and wife, Sandy, Hudson, Wisconsin, Bob "Ponch" Sobottka and wife, Georgene, Eau Galle, Mike Sobottka and wife, Laurie, Cannon Falls, Minnesota, Pat Sobottka, Eau Galle; sister, Jill Halfen and husband, Charlie, Eau Galle and brother-in-law, Don Rix, Eau Galle.
Memorial Services will be 11:00 AM Friday, February 16, 2018 at St. Henry Catholic Church in Eau Galle. Rev. Jerry Hoeser will officiate. Burial will be in the church cemetery. Visitation will be from 4:00 PM -8:00 PM Thursday at the Rhiel Funeral Home in Durand and from 10:00 AM until the time of services at the church on Friday.
Rhiel Funeral Home & Cremation Services, Durand, is serving the family.