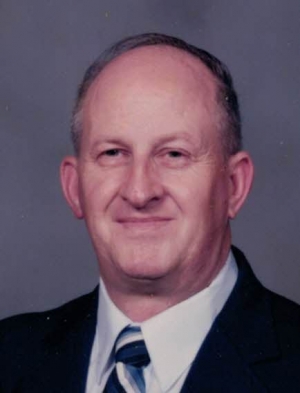 Louis G. Wittig, 86 of Menomonie, formerly of Durand, died Saturday, February 17, 2018, at Care Partners Assisted Living in Menomonie.
Louis was born February 10, 1932, at home on the family farm in the Township of Lima, rural Durand, the son of Ignatz and Julia (Kainz) Wittig. He graduated from Sacred Heart High School-Lima, in 1950. After high school Louis helped on the farm and also hauled milk. Louis joined the Navy and served on the destroyer, the USS John S. McCain. Louis worked as an accountant for many years. He started his career at Bauer Brothers Motors and St. Benedict's Hospital. He then worked for 27 years at the Pomasl Ford Dealership in Durand until he retired.
Louis married Mary Ann Mueller August 27, 1959, and they enjoyed 58 years of marriage. He enjoyed old time dancing and took pride in his gardening.
Louis is survived by his wife, Mary Ann, daughters, Maria Carlsson of Dearborn, MI, Barbara (Gary) Jenovia of Muskego, and Laura (Christopher) Bagan of Menomonie; three grandsons, Dominic, Justin, and Justin James; a brother, James of Durand, three sisters, Marie Hayden of Durand, Edna Fischer of Bayport, MN, Gertrude (Kenneth) Holmstadt of Plum City, many nieces, nephews, other relatives and friends.
He is preceded in death by his parents, four sisters, Sr. Mary Avila Wittig, Anna (Glen) Wilson, Helen (Bob) Stilson, Theresa Wittig; four brothers, Joseph, Alfred, Anthony, and Edward.
A Visitation will be held from 1:00 to 3:00 PM on Saturday, February 24, 2018, at the Rhiel Funeral Home in Durand. Burial will follow at Forest Hill Cemetery in Durand with Military Honors provided by the American Legion Post 181 of Durand.
Online condolences may be made at www.rhielfuneralhome.com
Rhiel Funeral Home & Cremation Services of Durand is serving the family.