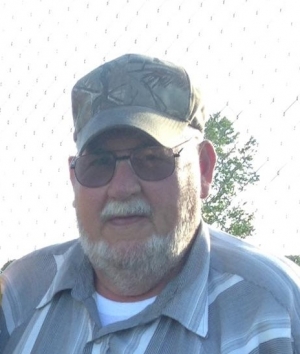 Jack J. Dunbar, age 72 of Arkansaw, died Saturday, February 24, 2018 at the Chippewa Valley Hospital in Durand.
Jack was born on October 31, 1945 at the hospital in Plum City. He was the son of Gerald and Dorothy (Doughty) Dunbar. Jack grew up in Arkansaw, attended Plummer Country School and Arkansaw High School, graduating in 1963. After high school, Jack farmed on the family farm and worked for Weiser's Concrete. Jack married Charleen M. Lieffring on May 31, 1969 at St. Henry Catholic Church in Eau Galle. After marriage, Jack and Charleen lived in Arkansaw where they farmed, Jack continued working for Weiser's and they raised their family. He also worked for various construction companies over the years ending with Holst Construction, where he retired.
Jack enjoyed fishing, hunting, baseball, and going for drives. He always said the only real sports are fishing and hunting, the rest are just games. Most of all, Jack enjoyed watching his grandchildren's sporting events.
Jack is survived by his children; Jeff (Melissa) of Arkansaw, Shelly (Chris) Prissel of Arkansaw, Sheila (Nate) Niemuth of Durand; three grandchildren, Jake, Sarah and Olivia; three special girls that called him grandpa, one brother; Larry Dunbar of Menomonie, nieces, nephews, other relatives and friends. Preceded in death by his parents and his wife; Charleen.
Memorial Services will be 7:00 PM Wednesday, February 28, 2018 at Rhiel Funeral Home in Durand. Rev. Dan Richardson will officiate. Visitation will be from 3:00 PM – 7:00 PM at the funeral home on Wednesday. A Celebration of Jack's Life will be held from 12:00 PM Noon - 4:00 PM Sunday, March 4, 2018 at the Arkansaw Communtiy Center in Arkansaw.
Rhiel Funeral Home & Cremation Services, Durand, is serving the family.