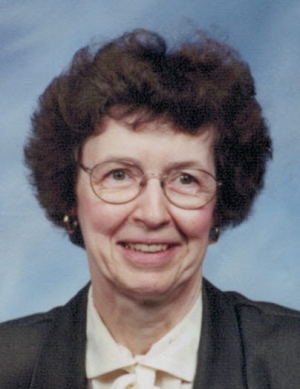 Doris Ann Kelley age 78 of Menomonie, WI died February 24, 2018 at The Neighbors of Dunn County, Menomonie WI.
Doris was born May 26, 1939 in Menomonie to Agnes (Finder) and James F. Kelley. Doris graduated Menomonie High School in 1957 and attended UW River Falls for one year. She was employed at First National Bank/First Bank & Trust in Menomonie WI for 45 years. Doris enjoyed her farm life west of Menomonie and her volunteer work with the American Cancer Society, St. Paul's Church and the Dunn County Republican Party. She was honored with the Distinguished Citizen Award by the Greater Menomonie Area Chamber of Commerce in 2009.
Doris is survived by her beloved nieces and nephews Peggy (James) Beattie, Mark (Mary Jane) Lynch, Kevin Kelley, Koianna Kelley, June Kelley (Michael Lovezzi), Mitchell (Sarah) Kassera, Kelly Kassera, and Laura Kelley. She is further survived by sisters in law Ruth Ann Kelley and Jean Kelley, special friend Korawan Muangmode (Yin) and many other relatives and friends.
Doris is preceded in death by her parents, twin brother, David in 1996, Sister Rosemary (John) Lynch, Brother Michael Kelley, and nephew Blair Kelley.
The Family wishes to extend a heartfelt thanks to Roechel Finder Ferguson and Deanna Thorson for their exceptional care and devoted friendship to Doris. For that, we will forever be grateful.
We also wish to extend our thanks for the loving and compassionate care Doris received from The Neighbors Eastbrook staff and St. Croix Hospice Staff.
Memorial services will be held at 11:00 AM Friday May 18, 2018 at St. Paul's Evangelical Lutheran Church in Menomonie.
Vistation will be held from 4:00 to 7:00 PM Thursday at the Rhiel Funeral Home in Menomonie and one hour prior to services at the church on Friday.
Condolences to the family may be made online at www.rhielfuneralhome.com