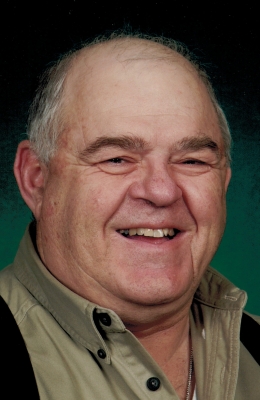 Robert Anthony Weix, age 78 of Elmwood, died peacefully at his home, mid-morning on Sunday March 18, 2018, having been ill with cancer for over a year.
Bob was born October 3, 1939. He was the son of Anton and Kathlyn (Yourell) Weix and was born at the home of his Yourell grandparents in the Arkansaw Valley near Durand. Bob grew up in the Village of Elmwood and attended school there until his senior year when he transferred to Lima Catholic High School near Durand where he graduated in 1957. After serving three years in the U.S. Navy, he attended college in Eau Claire for a year, then began farming with his father and his uncle Ernest, on the family farm in Rock Elm Township, rural Elmwood.
In 1966 he married Sandra Wagner from Door, Co. and purchased the family farm, where they dairy farmed for 30 years and raised their four sons, Jude, Gabriel, Isaac and Luke. When his knees needed replacement, the farm was sold to his son Gabe and his wife, Katja. Bob then drove school bus for the Menomonie School District for about 20 years, until just a few weeks before his death.
Bob is survived by his wife of 51 years, Sandra, his sons, Jude (Rebecca) and their children, Austin, Patrick, Justine, Collin, Samuel and Francis; Gabriel (Katja) and their children, Jennifer and Veronica; Isaac (Monika) and their children, Nicole and Natalie; Luke and his daughter, Lainey, and his friend Tanja and her son, Chris.
He is preceded in death by his infant son, Rafael in 1972, his father in 1971, his mother in 1981 and his only sibling, Mary K. Shimek, in May of 2017.
Mass of Christian Burial will be 11:00 AM Saturday March 24, 2018 at Sacred Heart Catholic Church in Elmwood with Rev. Prince Raja officiating. Burial will be in the church cemetery with military honors.
Visitation will be held from 9:00 AM until the time of the services at the church on Saturday.