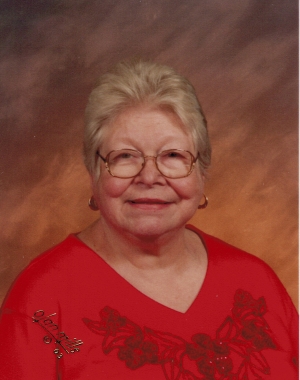 Mary L. Young, age 86 of Glenwood City, formerly of Menomonie, died Saturday April 7, 2018 at the Glenhaven Care Center in Glenwood City.
Mary was born on May 28, 1931 in Canton, NY. She was the daughter of Virgil and Ethel (Murray) Leach. Mary grew up in the Heuvelton, NY and graduated from Heuvelton Central High School in 1949. After high school, Mary continued her education on nurse training at St. Lawrence State Hospital in Ogdensburg, NY. She worked as a Registered Nurse at various hospitals in New York for several years. Mary married Robert Young on November 1, 1958 in Heuvelton, NY. After marriage, they made their home in New Jersey where they raised their family. Mary worked as a nurse for many years until retiring in 1994. In 1999, they moved to Menomonie to be closer to their daughter and grandson.
Mary was a Girl Scout Leader for many years, she also enjoyed going out to eat with her TOPS friends. She liked reading, doing puzzles and traveling. Mary and Robert traveled to many PACU conventions, as Mary served as secretary for the New Jeresy PACU Association (PostAnesthesia Care Unit) for many years. Most of all, Mary loved spending time with family and friends, especially her grandson.
Mary is survived by her children; Chris Young of Menomonie, Missy (Don) Klatt of Downing, one grandson; Corey of Downing, twin sister; Martha Fisher of Cobleskill, NY, nieces, nephews, other relatives and friends. She is preceded in death by her parents, husband; Robert Young, brother; James Leach and two sisters; Octavia Vester and Ruth Peets.
Funeral Services will be 11:00 AM Friday, April 13, 2018 at the United Methodist Church in Menomonie. Rev. Wendy Slaback will officiate. Burial will be in the Forest Hill Cemetery in Knapp. Visitation will be from 10:00 AM until the time of services at the church on Friday.
Rhiel Funeral Home & Cremation Services, Menomonie, is serving the family.