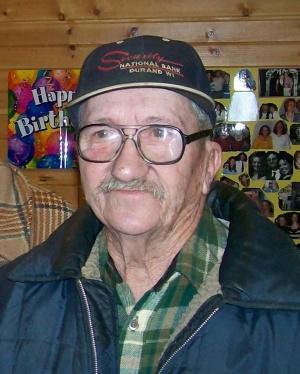 Wilbert K. Poeschel, age 79 of Durand, died Monday, April 23, 2018 at his home in rural Durand.
Wilbert was born on August 25, 1938 on the Poeschel home farm in the Town of Lima, rural Durand. He was the son of Robert and Gertrude (Adams) Poeschel. Wilbert grew up on the home farm and attended Sacred Heart Catholic School in Lima. After school, Wilbert went to work on the family farm where he worked his entire life. Wilbert retired from farming and moved to a hobby farm in the Town of Lima.
Wilbert enjoyed driving the local Amish to their appointments in various towns in the area. He was a lifelong member of Holy Rosary Catholic Church-Lima, rural Durand. Wilbert enjoyed gardening and fishing.
Wilbert is survived by many cousins, other relatives and friends. He is preceded in death by his parents, his brother, Robert and many aunts and uncles.
Funeral Mass will be 11:30 AM Friday, April 27, 2018 at Holy Rosary Catholic Church-Lima, rural Durand. Rev. Paul Bosco will officiate. Burial will be in the church cemetery. Visitation will be one hour prior to services at the church on Friday.
Rhiel Funeral Home & Cremation Services, Durand, is serving the family.