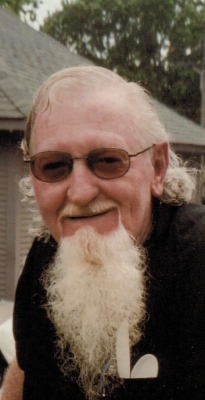 Willard A. "Hermy" Smith age 78 of Menomonie died Sunday May 13, 2018 at The Neighbors of Dunn County in Menomonie, surrounded by his family.
Hermy was born April 18, 1940 in Elmwood, he was the son of Herman A. and Enid "Hazel" (Loomis) Smith and grew up in Elmwood. He was active in sports as a youth, playing baseball and football. Hermy entered the service and served in the U.S. Army. He married Charlotte A. O'Bryan October 5, 1963. After marriage they made their home in the Elmwood area for many years. In 1987 they moved to Menomonie where has remained the rest of his life.
Hermy had a passion for all kinds of cars, motorcycles, anything to do with a motor. He enjoyed doing carpentry work, even building his own home. He enjoyed watching movies and listening to music and dancing. He enjoyed spending time with his family, children, grandchildren and his puppies, Tillie and Mya.
Hermy is survived by his wife, Charlotte, five children, Elvis of Menomonie, Marty (Barb) of Menomonie, Ritchie of Knapp, Missy (Dell) Churchill of Elmwood, Jesse (Kathy) of Elmwood, 1.2 grandchildren, 11 great grandchildren, one brother, Gordon Smith of Menomonie, three sisters, Elinore Wood of Spring Valley, Ardelle McAlpine of Buffalo, MN, Donna Lark of Menomonie, several nieces, nephews other relatives and friends. He is preceded in death by his parents, and infant brother, Eldon, a brother Donavon, three half-brothers, Melvin, Dennis and Harold Smith.
Memorial services will be 11:00 AM Thursday May 17, 2018 at the Rhiel Funeral Home in Menomonie. Visitation will be held one hour prior to services at the funeral home on Thursday. Luncheon destination will be announce following the service.