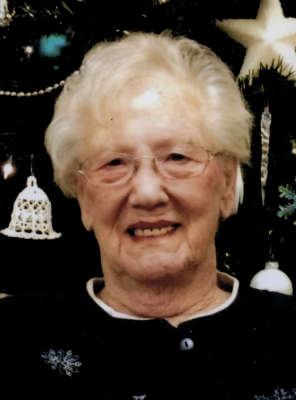 Ruby I. Swisher age 94 of Menomonie, formerly of Boyceville, died Thursday May 31, 2018 at The Neighbors of Dunn County in Menomonie.
Ruby was born November 5, 1923 in the Township of Dunn, Dunn County. She was the daughter of Frederick and Madge (Smith) Seiler, and grew up in the Downsville community. Ruby married Almont "Dude" Swisher November 5, 1942 at the United Methodist Church in Knapp, and to this union one daughter, Joan was born.
After marriage they moved to Boyceville where they farmed until the death of her husband in 1964. Ruby sold the farm and moved into Menomonie where she worked as a Nurse's Aide at the Dunn Co. Health Care Center until retiring in 1988.
Ruby enjoyed traveling with her daughter, Joan who was a Flight Attendant, which enabled Ruby to travel extensively. She enjoyed her time when she lived on the farm, doing craft work and spending time with family and friends.
Ruby is survived by several nieces, nephews and other relatives and friends.
She is preceded in death by her parents, husband, Almont; a daughter Joan Swisher in 1996; four sisters, her twin sister, Reba Lovlien, Dora Pederson, Frieda Larson, Mae O'Donnell; one brother Eldon Seiler.
Funeral services will be 11:00 AM Monday June 4, 2018 at Rhiel Funeral Home in Menomonie with Rev. Shannon Mattison officiating. Burial will be in the Teegarden Cemetery.
Visitation will be held one hour prior to services at the funeral home on Monday.