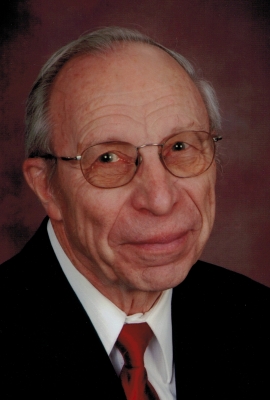 Lorn C. Fuhrman age 85 of Chippewa Falls, formerly of Menomonie, was taken to heaven on Thursday June 14, 2018 at Wissota Place Assisted Living in Chippewa Falls, surrounded by his family.
Lorn was born July 4, 1932 at home on the family farm near Eau Galle. He was the son of Ludvig and Ethel (Thompson) Fuhrman and spent his early childhood in the Eau Galle community. In 1946 he moved with his family to Menomonie. Lorn attended Menomonie High School and Martin Luther High School and Dr. Martin Luther College, in New Ulm, MN. While in college, he met the love of his life, Betty-Lou Homer and they were married July 30, 1955 at St. Paul's Evangelical Lutheran Church in Menomonie. After college, Lorn taught school for six years at Boyd, MN, Ann Arbor, MI and Maribel, WI. Lorn returned to Menomonie and worked as a Tax Return Preparer for over 50 years. Lorn also built and operated mobile home parks and was an excavating contractor.
Lorn had a lifelong love of music, especially playing the tuba and the church organ. He played in the Ludington Guard Band for several years. He also enjoyed attending various musical concerts. Lorn will be dearly missed by his family who are at peace knowing he is with his Lord and Savior.
Lorn is survived by his wife of 62 years, Betty-Lou, four children, Mary (John) Demcak, Paul (Laurel) Fuhrman, Dianne (Stephen) Orth and Linda (Gordon) Petersen; 13 grandchildren; six great grandchildren; two sisters, Marvel Dreier and Lois Running, several nieces, nephews, other relatives and friends.
He is preceded in death by his parents and a sister Muriel Wold.
Funeral services will be 11:00 AM Tuesday June 19, 2018 at St. Paul's Evangelical Lutheran Church with Rev. Joel Naumann officiating. Burial will be in the church cemetery.
Visitation will be held one hour prior to services at the church on Tuesday.