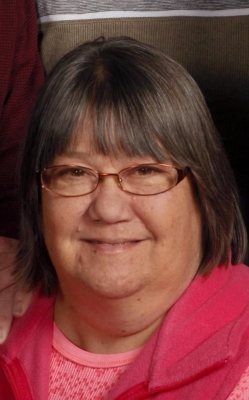 Penny Jo Lecheler age 53 of Eau Claire passed away peacefully on Wednesday August 29, 2018 at her home in Eau Claire.
Penny was born January 19, 1965 in Menomonie. She was the daughter of Jerry and Beatrice (Kapping) Gasteyer and grew up at home in the Township of Eau Galle, rual Elmwood. Penny graduated from Elmwood High School in 1983. Penny attended the University of Wisconsin-Stout and received her bachelor's degree in Early Childhood Education in 1983. Penny worked at Luther Hospital in Eau Claire for 13 years as a Pre-School Teacher. Penny married Mark S. Lecheler August 20, 1988 at St. Peter's Lutheran Church in Elmwood. After marriage they made their home in Eau Claire.
Penny enjoyed doing 4-H with her kids when they were younger, spending time with family and relatives at the holidays and participating in the annual cookie bake with her best friends.
Penny is survived by her husband, Mark, two sons, Thomas and Jason both of Eau Claire; stepson Joshua (Kaci) Lecheler of Palestine, IL; her parents Jerry and Beatrice Gasteyer of Elmwood, two sisters, Julie Hanson of Bloomington, MN, Robin (Richard) Warner of Inver Grove Heights; two step grandsons Liam and Lane Lecheler, nieces, nephews, cousins and other relatives and friends.
Funeral services will be held at 11:00 AM Tuesday September 4, 2018 at St. Mark Evangelical Lutheran Church in Eau Claire with Rev. Herbert Prahl officiating. Burial will be in the Weber Valley Cemetery, rural Elmwood.
Visitation will be held from 4:00 to 7:00 PM Monday at the Rhiel Funeral Home in Menomonie and one hour prior to services at the church on Tuesday.
The family would like to thank her caregivers at Mayo Hospital and Dialysis Center for the great care she has been given the past 12 years.