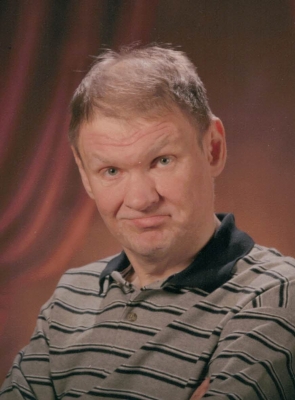 Ernest E. Brantner, age 70 of Cornell formerly of Durand, died Saturday, September 1, 2018 at Aurora Group Home in River Falls.
Ernest was born on December 18, 1947 in Durand. He was the son of Herman C. and Rosina M. (Bauer) Brantner. He grew up in the Lima area and was diagnosed with Autism. Ernest lived on the farm with his parents until 1979, he loved living on the farm out in the country. In 1979, Ernest moved to the Dunn County Care Center in Menomonie and resided there until 2005. He then moved to a group home in Cornell. Ernest moved just two weeks ago to the Aurora Group Home in River Falls to be closer to family.
Ernest enjoyed music, playing cards and going fishing. He always loved to look at the American Flag and having treats on hand. Most of all, Ernest enjoyed spending time with family and friends.
Ernest is survived by his siblings; Gerald of Roseville, MN, Ruth Harmon of Lake Elmo, MN, Thomas of West Point, IA, Marina Brantner of Fridley, MN, Diana Halsey of Minneapolis, MN and Mary Brantner of New Hope, MN, 7 nieces and nephews, uncles, aunts, other relatives and friends. He is preceded in death by his parents, one sister; Patricia Romans and one nephew; Danny Harmon.
Funeral Mass will be 11:30AM Wednesday, September 5, 2018 at Holy Rosary Catholic Church-Lima, rural Durand with Rev. Joseph Okine-Quartey officiating. Burial will be in the church cemetery. Visitation will be held from 10:30AM until the time of services at the church on Wednesday.
Rhiel Funeral Home & Cremation Services, Durand, is serving the family.