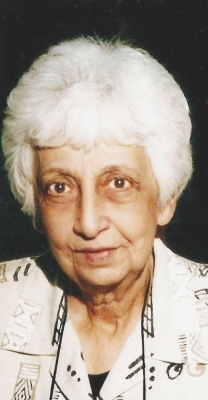 Jeanette Bowen (Jeanetta Molinaro), age 87, of Durand, Wisconsin, passed away peacefully on Wednesday, September 12, 2018 with her family by her side at Mayo Clinic Health Systems-Eau Claire, WI.
Jeanette was born on June 27, 1931, at Minneapolis General Hospital, Minnesota. She was the second youngest of eight children born to parents Giuseppi and Costanza (Fragale) Molinaro. Jeanette graduated from Miller Vocational High School in 1949. On May 31, 1952, Jeanette married Norman Bowen at Our Lady of Mount Carmel Catholic Church.
Jeanette and Norman moved to Durand in 1960. Jeanette owned and managed the East Side Grocery and raised their six children. She was an active member of St. Mary's Assumption Catholic Church. Jeanette enjoyed working on puzzles, traveling, dancing, and attending concerts, theatre productions and family reunions. She loved being with her children and grandchildren, having family picnics at their Eau Galle cabin, and hosting her entire family for Christmas Eve and Thanksgiving at her house. After retirement, she volunteered at the local elementary school working with the kindergarteners. For nearly 50 years, almost every weekday, Jeanette and lady friends gathered for coffee and conversation.
She is survived by her six children, Laurie (Jeff) Madsen, of Wilmington, NC; Kathy (Bob) Pattison, of Durand; Cheryl May (Sal Bartalone), of Carol Stream, IL; Karen Sinz, of Eau Galle; Doug Bowen (Michelle Salter), of Eau Claire; and Rhonda (Joel) Fait, of Middleton. She is further survived by her two sisters Teresina Williams and Annina Boosalis, and in-laws Peter Boosalis and Ruth Molinaro and many nieces and nephews.
Jeanette adored her thirteen grandchildren: Renee (Mike), Tony, Denise, Tyler, Craig (Lauren), Shelly (Tyler), Chris, Joshua (Samantha), Tawny (Joel), Jared, Tashia (Seth), Kyle, and Drew, and her great-grandchildren, Alyssa, Isabelle, Ezra, Ava, Maya, Madeline, Mason, and Addison.
She is preceded in death by her parents, husband Norman, parents-in-law Christian and Martha (Braken) Bowen, sons-in-law Charlie Sinz and Jerry May, grandson Tony Sinz, her siblings and in-laws: Vittorio (Jean) Molinaro, Roberto Molinaro, Emilio Molinaro, Elena (Eugene) Galvin, Clara (Gene) Bickel, and Robert Williams.
Thank you to the staff and residents of Home Place of Durand for a wonderful last year.
Funeral Mass will be 11:30 AM Monday, September 17, 2018 at St. Mary's Catholic Church in Durand with Rev. Jerry Hoeser officiating. Burial will be at the St. Mary's cemetery. Reception will follow. Visitation will be held Sunday from 4-7 PM at the Rhiel Funeral Home in Durand and one hour prior to services at the church on Monday.
In lieu of flowers or memorials, please treat yourself to something fun and think of Jeanette, or donate to your favorite charity.
Rhiel Funeral Home & Cremation Services, Durand, is serving the family.