Rebecca L. "Becky" Sweeney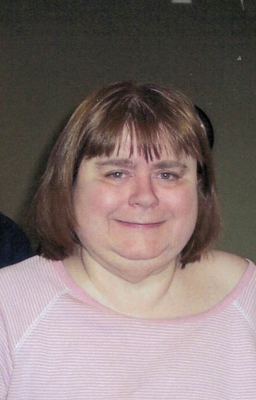 Rebecca "Becky" L. Sweeney age 55 of Eau Claire, passed away on Friday September 21, 2018 at Mayo Clinic Health System-Eau Claire after battling several health issues the last few years.
Becky was born November 29, 1962 in St. Paul, MN. She was the daughter of Edwin and Joan (Bauer) Sweeney. Becky grew up in Richfield, MN and graduated from Richfield High School in 1981. She went on to graduate from Normandale Community College and worked as a Dental Hygienist in the Twin Cites for several years. Becky then worked in the insurance industry as a claims examiner until 2004. Due to her declining health, Becky then moved to Eau Claire to be closer to her immediate family.
Becky loved traveling, spending time with her friends and family, especially her mother Joan, sister Sara, brother-in-law Eric, and her niece and nephew, Isabelle and Noah. Becky was a gentle spirit with a heart filled with love, compassion, and generosity towards all. She was an inspiration to many. Becky was also a life-long Catholic, who enhanced her belief in God as a student of the esoteric mystical studies. She loved studying and always learning new things.
Becky is survived by her beloved mother, Joan Sweeney of Durand, her sister Sara (Eric) Luther of Rochester, MN; and her very special niece and nephew, Isabelle and Noah Luther, both of Rochester, as well as many loving aunts and uncles, cousins and friends.
She is preceded in death by her father Edwin and brother, Gregory Sweeney.
The Sweeney family would like to take this opportunity to thank Orchard Hills Assisted Living, Dove West Skilled Nursing, the Mayo Clinic Health System-Eau Claire dialysis team and countless medical professionals who took such wonderful care of her throughout the years, Abby Vans for getting her to her countless appointments, and Father Tom Krieg and Jackie Miller for love, prayers, and spiritual guidance.
Memorial services will be 12:00 PM Friday September 28, 2018 at St. James The Greater Catholic Church in Eau Claire, with Rev. Thomas Krieg officiating. Lunch will be served immediately following the service. Burial will occur at Holy Rosary Catholic Cemetery-Lima, rural Durand.
Visitation will be held from 10:00 AM Friday until the time of the services at the Church.
Rhiel Funeral Home & Cremation Services of Durand is serving the family.