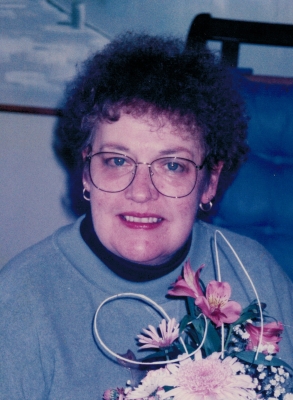 With autumn leaves shining brilliantly through the windows, Nancy C. (Ellis) Berger passed away peacefully at her home in Elk Mound, with family and pets close by, on Tuesday, October 9, 2018.
Nancy was born in De Pere, Wisconsin on December 30, 1942. She graduated from Gillett High School in 1961. She received her LPN degree from Green Bay Vocational School, RN degree from Moraine Park Technical College in West Bend, and her BSN from Marian College. Nancy worked as a nurse for 43 years in many different nursing environments, from correctional institutes to home care, but her love was hospice care.
Nancy married James S. Berger in Elk Mound, Wisconsin on April 16, 1966. A year after their marriage, she and her husband moved to Fond du Lac, and raised their three boys. She continued her career in nursing during that time while James taught at Moraine Park Technical College. Upon retirement, Nancy and Jim built a home on the family farm in Elk Mound. Nancy and Jim, now having an empty nest, added more cats and dogs to their family. Nancy loved her family, caring for people and animals and most of all giving afghans and shawls just as fast as she could crochet them.
Nancy is survived by her husband James, sons, Jeffrey (Kristine Rhyner) Berger, Darren Berger, Blair (Jennifer Quarderer) Berger; grandchildren Kasey and Jarod Berger, Emily and Benjamin Berger, Blake, Ethan, and Aaron Berger.
She was preceded in death by her mother Agnes (Falevsky) Ellis, father Lyman Ellis, brother Jon Ellis and granddaughter Sarah Berger.
Nancy's family would like to thank St. Joseph's Hospice for all the loving care given to her and her family.
Celebration of Life will be held from 2:00 to 6:00 PM Friday October 19, 2018 at Rhiel Funeral Home in Menomonie with a service at 5:00 PM
In lieu of flowers, Nancy's wish is for you to plant a tree in her memory. Memorial funds will be used to establish a nursing scholarship.