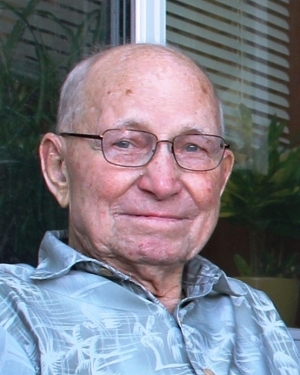 Gerald F. Brunner age 91 of Durand, passed away on Thursday October 25, 2018 at the Plum City Care Center in Plum City.
Gerald was born January 21, 1927 on the home farm in the Township of Lima, rural Durand. He was the son of Joseph J. and Mary (Danzinger) Brunner and grew up on the home farm. After high school, Gerald began farming with his father and eventually took over the family farm. He married Veronica Weissinger June 6, 1950 at Holy Rosary Catholic Church-Lima. After marriage they continued farming and raised their five children.
Gerald was a member of Holy Rosary Catholic Church-Lima. He was very active in Catholic Family Life Insurance for many years. In their retirement Gerald and Veronica enjoyed traveling, playing cards, bowling, golfing, attending polka fests, and spending their winters in Arizona.
Gerald is survived by his wife of 68 years, Veronica, five children, Michael (Barb) of Durand, Larry (Sue) of Durand, Geralyn (Don) Mullendore of Glendive, MT, Linda (Samuel) Bysong of Durand, Rose (Roger) Palmer of Muskego; 14 grandchildren, 16 great grandchildren and other relatives and friends.
He is preceded in death by his parents, two sisters, Margaret Poeschel and Sr. Rita Brunner, FSE, three brothers, Raymond, Edmund and James.
Mass of Christian Burial will be 11:30 AM Wednesday, October 31, 2108 at Holy Rosary Catholic Church-Lima, rural Durand with Rev. Paul Bosco officiating. Burial will be in the church cemetery.
Visitation will be held one hour prior to services at the church on Wednesday.