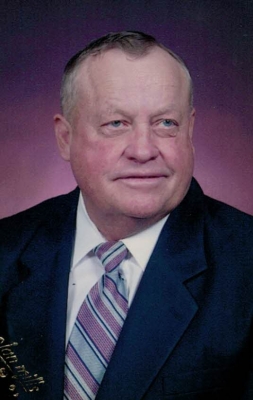 Gerald F. Weissinger, age 82 of Durand, died Sunday, November 4, 2018 at the Wisconsin Veteran's Home at Chippewa Falls.
Gerald was born on April 1, 1936 in the Town of Lima, rural Durand. He was the son of Fred and Clara (Bauer) Weissinger. Gerald spent all of his life on the family farm except for 2 years when he was drafted into the U.S. Army. While in service, he served in New Foundland. He was honorably discharged in 1958 and went back to the family farm to help his Dad. In 1959, Gerald started working for Montgomery Ward in Eau Claire as a tire salesman and worked at the downtown Eau Claire store. He then took a job for Sterling Pulp & Paper Company in Eau Claire for many years as he continued farming. Gerald also took care of his mother until her death at the age of 94.
Gerald loved hunting and fishing with his brother Allen and nephew Cory along with his other nephews and brothers-in-law.
Gerald is preceded in death by his parents, sisters; Jane Hartung and Bernadine Radle. He is survived by his sister; Cleo (Darrel) Gibson and Allen (Karen), all of Eau Claire, nieces, nephews, other relatives and friends.
The family wishes to thank the Wisconsin Veteran's Home for the great care they gave Gerry while he was admitted there. Gerald himself, wished to give thanks for Byron Radle for the help he gave him on the farm in his time of need.
Mass of Christian Burial will be 11:30 AM Tuesday, November 13, 2018 at Holy Rosary Catholic Church-Lima in Durand with Rev. Paul Bosco officiating. Burial will be in the church cemetery with Military Honors provided by the Durand American Legion Post #181 of Durand. Visitation will be from 4:00 PM – 7:00 PM Monday at the Rhiel Funeral Home in Durand and one hour prior to services at the church on Tuesday.
Rhiel Funeral Home & Cremation Services, Durand, is serving the family.