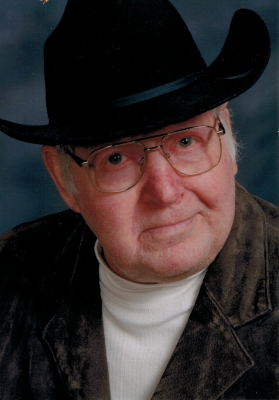 Harold "Bill" Havlik age 84 of Menomonie, passed away on Tuesday December 4, 2018 at Mayo Clinic Health System-Red Cedar in Menomonie, surrounded by his family.
Bill was born September 13, 1934 in Hillsboro, he was the son of Harold and Margaret (Slama) Havlik. He was raised on the family farm in Hillsboro and graduated from Hillsboro High School in 1952. He was active in football and band. Bill worked on the family farm until he joined the Marines in 1954 and served during the Korean War. After the service, Bill attended U.W. River Falls where he received his B.S. Degree in Agricultural Education. While attending U.W. River Falls, Bill met and married Virgene R. Achenbach June 6, 1959 at St. Mary's Catholic Church in Durand.
After marriage they made their home in Hillsboro for several years. Bill taught in Industrial Arts. During the summers, Bill attended UW Stout and received his Masters Degree in Industrial Arts Education. In 1975 they moved to Menomonie where Bill worked for Peterson Lumber Company. In later years, Bill worked for Korgers Paint & Decorating in Menomonie for several years until he retired.
In 1975 Bill and Jean bought a hobby farm south of Menomonie where they raised sheep. Bill collected and refurbished International Harverster equipment and tractors. He was also a 4H Leader and taught leather craft.
Bill shared his love of hunting with young hunters by teaching Hunter's Safety n Vernon County. He played saxophone in his high school band and later with the Hal White Orchestra. He learned to play bass guitar and played in the D-Tours with Howard Heise. Bill later played saxophone with Mary Jane Singerhouse and her Trio, and in the St. Henry's Polka Choir.
Bill is survived by his wife Jean of 59 years, four daughters, Jane (Edd) Hanke of Menomonie, Beth (Jim) Ernst of Burnsville, MN, Lynn (Charlie) Batten of Camp Douglas, Jill (Todd) Wolterstorff of Londonderry, OH; five grandchildren, Amanda (Dustin) Grover, Lauren Hanke, Matthew Ernst, Chuck Ernst, William (Amanda) Batten; four great grandsons, Jaxon Hanke, Finnegan Ernst, Seamus Ernst, Stephen Batten; a brother, Joe (Salli) of Hillsboro; two sisters, Betty Havlik and Barbara Jones both of Hillsboro; a sister-in-law Rosemary Achenbach of Menomonie; a brother-in-law, Eugene Hock of Wichita, KS, many nieces, nephews, cousins and friends.
He is preceded in death by his parents, a brother-in-law, Patrick Achenbach and a sister-in-law, Rometta Hock.
Funeral services will be 12:00 PM Friday December 7, 2018 at St. Joseph Catholic Church in Menomonie with Rev. John Mano officiating.
Visitation will be held from 4:00 to 7:00 PM Thursday at Rhiel Funeral Home in Menomonie and from 10:30 until the time of the services at the church on Friday.