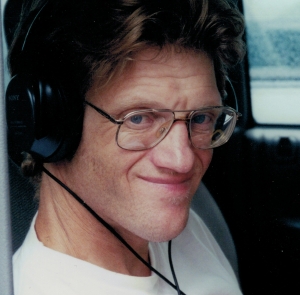 John Frank Schumacher age, 60 of Murphysboro, IL passed away on November 15, 2018 due to complications after a recent heart surgery.
John was born April 28, 1958 in Menomonie. He was the son of Frank and Rita (Dalle) Schumacher. John graduated from Menomonie High School in 1976.
John is survived by his wife, Mary Lee, his mother, Rita Schumacher; his siblings, David, Mike, Jean, Kathy, Charlie, Mary, Becky (Phil Hudson), Tom (Amy), many nieces, nephews and great nieces/nephews. He was preceded in death by his father Frank, a brother Bobby, and a brother-in-law, Tony Ferber.
John will be remembered by his sincere faith in God, his gentle manner and his ability to see humor in even the most dire situations.
Visitation will be held from 5:00 to 8:00 PM Tuesday, December 18, 2018 at Rhiel Funeral Home in Menomonie with a Prayer service at 7:30 PM. Burial will be private at St. Joseph's Catholic Cemetery in Menomonie at a later date.