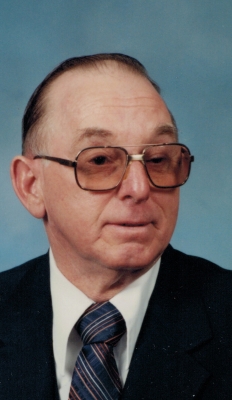 Robert C. Thibado age 86 of Menomonie, passed away on Friday December 7, 2018 at Mayo Clinic Health System-Red Cedar in Menomonie.
Bob was born March 6, 1932 in Downsville. He was the son of Charles and Vera (DeMoe) Thibado and grew up in Downsville-Weston area. Bob graduated from Elmwood High School in 1950. Bob served in the U.S. Airforce and was stationed at Warner Robins Airforce Base in Macon Georgia. After the service, Bob worked various jobs in the Menomonie area. He married Katherine "Kay" Taplin November 30, 1963 in Elmwood. After marriage they moved to the St. Paul, MN until 1980. In 1980 they moved back to Downsville to the "hobby farm" they purchased in 1968, where he has remained the rest of his life.
In his retirement, Bob enjoyed playing cards on Thursdays at Dean & Sue's, reading western novels and history related books.
Bob is survived by his wife Kay of 55 years, a daughter Ann (Dave Lofgren) Thibado of Menomonie; two sisters, Mildred (Roland) Kistner and Connie (James) Newman; a sister-in-law, Opal Thibado; a brother-in-law, Bob (Roxanne) Taplin; two aunts, Diane DeMoe and Shirley DeMoe and numerous nieces, nephews, other relatives and friends.
He is preceded in death by his parents, his step mother, Leatus Thibado, parents-in-law, Kenneth and Regina Taplin, two brothers, Marshall (Dean) and James Thibado, a sister, Cathie L. Thibado; a nephew Joseph Thibado.
A Celebration of Life will be held from 1:00 to 4:00 PM Sunday December 16, 2018 at Rhiel Funeral Home in Menomonie. Burial will be a later date at Sacred Heart Cemetery-Farm Hill in Elmwood.
In lieu of flowers, Memorials are preferred to Sacred Heart Catholic Cemetery in Elmwood, Elmwood Public Library or the Dunn County Humane Society.