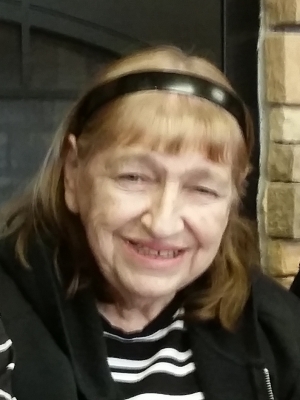 Rose M. Knoll age 81 of Elmwood, passed away on Friday December 7, 2018 at Mayo Clinic Health System in Eau Claire.
Rose was born January 27, 1937 in the Spring Valley area. She was the daughter of Arnold and Violet (Boller) Schutz and grew up in the Rock Elm Township of Pierce County. Rose married Wallace J. Harvey and they had four sons and they later divorced. Rose later married Robert "Noose" Knoll and made their home in Welch, MN and had a daughter. Rose worked at H. D. Hudson in Hastings, MN for several years. After the death of her husband, Rose moved to Welcome Home Assisted Living in Elmwood.
Rose enjoyed her flowers, watching birds and the home shopping network, listening to country music and spending time with her granddaughters.
Rose is survived by her children, Jim (Brenda Bauer) of Plum City, Kenny (Charlotte) of Elmwood, Keith (Shelly) of Elmwood, Jack (Brenda) of Hager City; one daughter, Tammy (Chris) Haugen of Wanamingo, MN; six granddaughters, Steph (Josh) Kern, Chrissy (Gary) Tuenge, Lara (Patrick) Jaeger, Tiffany (Andy) Knudsen, Sam (Chris) Malcom, Lexi Ludwig; eight great grandchildren; two brothers, Bobby (Dee Dee) Schutz of Hager City, Duane (Joyce) Schutz of Elmwood; a sister, Bonnie Schutz of River Falls, many nieces, nephews other relatives and friends.
She is preceded in death by her parents, husband, Noose, a sister, Donna Billeter, a brother Larry Schutz.
A visitation will be held for Rose from 4:00 to 7:00 PM Wednesday December 12, 2018 at Welcome Home Assisted Living in Elmwood-(1121 W. Industrial Rd. Elmwood).
.