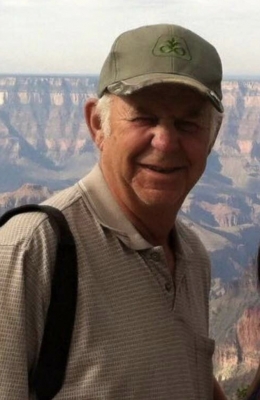 David Alan "Snoose" Schlosser, age 75 of Durand, passed away at Mayo Health Systems in Eau Claire on January 2, 2019 with his loving family by his side.
David was born to the late Ivan and Emma (Schuh) Schlosser on October 19, 1943 in Durand. He graduated from Sacred Heart High School (Lima), Durand in May, 1961. After graduation, from 1961-1962 he served in the Army in the 32nd Infinity Division in Ft. Lewis, WA. After his military service he returned to work on his family farm where he worked until his death. On June 22, 1968 he married his love Marsha Harmon at St. John Catholic Church in Plum City. They resided on the family farm after their marriage to raise their family.
During Dave's fruitful life he had many passions. His first love was farming. He loved spending his time outdoors and watching his farm flourish with his family by his side. Dave also became a well-known left-handed fast pitch softball pitcher in the area. He had a love of the game and played for many years! Another great interest of his was hunting especially with his hound dogs. His kids would tease him that he loved his dogs more than them. Dave was also an excellent bowler being the first ever recorded person to throw a "perfect" 300 game of bowling at Club 10 Lanes in Durand. He was also the first ever girls' basketball coach at Lima School in Durand and got to coach his daughters Chris and Becky because they begged him to start a girls' basketball team and coach them. He also coached his sons Jeff and Bart also in boys' basketball at Lima and continued to coach many girls' teams there throughout his life. One of his biggest passions in life was when he became interested in maple syrup production learning the ropes from his father-in-law Cecil Harmon. He helped with Cecil's syrup business in Arkansaw, WI, loved working with their draft horses gathering sap and brought his love of maple syrup making to his own family's home in 1982 with the help of his wife Marsha and their children. Since then their business has become known as Schlosser Sugar Farm and has grown by leaps and bounds from the help of his sons, Jeff and Tim who have since taken the maple syrup production business to a high level. Dave was very proud of his syrup business and had a true love for the outdoors, draft horses, maple trees and the camaraderie his syrup business provided between all his family, friends and neighbors. He too loved his Green Bay Packers, even naming his son Bart after the famous Bart Starr. Last but certainly not least was the love he shared with his wife by watching their children and especially their grandchildren play sports. You always knew when Snoose was at the game because he was the best coach from the sidelines! His true love was his family and it showed because they were always together in work and in play.
David is survived by his devoted wife Marsha of 50 years, his daughters Lisa (Gordy) Slinde, Baudette, MN, Christine (Robert) Brown, Elroy, Rebecca Hansen, Durand. His sons Jeffry (Sandra) Schlosser and Timothy (Angela) Schlosser, both of Durand. His grandchildren Hailey & Seth Brown, Reid & Emma Hansen, Samantha, Bret & Katelyn Schlosser and Zachary Schlosser. His siblings Deanna (Gerry) Rippley, Arkansaw, Randy Schlosser, Chippewa Falls, Barb (Dave) Eisenhuth, Chippewa Falls, Ivy (Jeff) Bauer, Sarona. His sisters in-law Robyn Schlosser, Durand, Judi (Jack) Scholz, Sun City West, AZ, John (Paula) Wiskerchen, Edmonds, WA, Linda (Cal) Schladweiler, Centuria, Nancy (Jim) Helmueller, Pardeeville, and his brother-in-law Lonnie Harmon, Plum City. Also, many nieces, nephews, cousins and family friends.
He is preceded in death by his beloved son Bart Joseph Schlosser who passed away in 1993. Also proceeded in death by his parents Ivan and Emma Schlosser, brothers Glenn Schlosser, Craig "Cloudy" Schlosser, his in-laws Cecil & Betty Harmon and his sisters-in-law Kathleen Schlosser and Jaqueline Wiskerchen.
Memorial Mass will be 11:30AM Monday, January 7, 2019 at Holy Rosary Catholic Church-Lima rural Durand with Rev. Paul Bosco officiating. Military Honors will be provided by the Durand American Legion Post #181 of Durand. A Eulogy will be given at 11:15 at church. Burial will be in the church cemetery in the spring. Visitation will be Sunday from 4:00PM-8:00PM at the Rhiel Funeral Home in Durand, no visitation will be held Monday before the services.
Rhiel Funeral Home & Cremation Services, Durand, is serving the family.