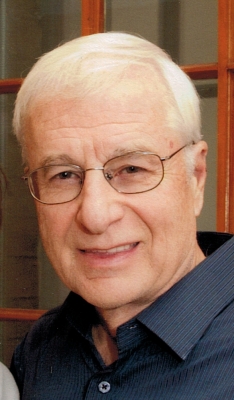 William H. Beskar age 72 of Menomonie, passed away unexpectedly on Monday December 31, 2018 at Oro Valley Hospital in Oro Valley, AZ.
Bill was born July 7, 1946 in Red Wing, MN. He was the son of Harold and Viola (Milbauer) Beskar. He graduated from Prescott High School in 1964. Bill attended and graduated from University of Wisconsin-River Falls. Bill taught math and chemistry in New Prague, MN for ten years. Bill married Pauline Wolbert March 24, 1979 in Bloomington, MN. In 1980 they moved back to the Menomonie area and began dairy farming just east of Menomonie. In 1986 they sold the dairy farm and moved to the Township of Tainter where they operated Beskar Farms. Bill started a bean processing business "Bes Bean Co." and began crop farming north of Wheeler. They also operated Badger Grain Supply and was in a partnership with, Beskar Partners. Bill's passion besides his wife and family was farming. He loved what he did, and he did it well.
Bill and Pauline enjoyed wintering in Tucson, AZ area the last few years. He enjoyed playing cards, especially Euchre and Sheepshead, camping, fishing, being a member of an antique car club and spending time with family and friends.
Bill is survived by his wife, Pauline, his children, Jeffrey (Tina) Yaeger of Rochester, MN, Kristin (Lee Gunderson) Yaeger of Chippewa Falls; grandchildren, Cody, Ryan, Rebecka (Andy Henricks), Jade, Brady; a brother Robert Beskar of Hudson; mother-in-law, Jerane Wolbert of Menomonie, several nieces, nephews, other relatives and friends.
He is preceded in death by his parents, two brothers, John and James, a sister Carol Pechacek, a sister-in-law, Mary Beskar, two beloved pets, Kipper and Boo.
Funeral services will be 11:00 AM Monday January 14, 2019 at St. Joseph Catholic Church in Menomonie with Rev. John Mano officiating. Burial will be in Halverson Cemetery in Menomonie.
Visitation will be held from 4:00 to 7:00 PM Sunday at Rhiel Funeral Home in Menomonie and one hour prior to services at the church on Monday.