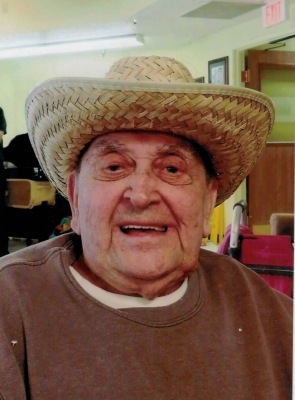 LeRoy J. "Jim" McMahon, age 89 of Plum City, formerly of Durand, died Wednesday, January 16, 2019 at the Plum City Care Center in Plum City with his family by his side.
Jim was born on October 26, 1929 in Ontonagon, MI. He was the son Wayne and Idell (Doverspike) McMahon. Jim joined the U.S. Army in 1948, he served as a corpsman in Korea and was Honorably Discharged in 1951. Jim married Ramona Mae Weldon in 1953 at the Plum City United Methodist Church in Plum City. After marriage Jim worked as an autobody repairman in several places in the area including Hudson, Durand and Pepin. Ramona passed away in 1985. Jim retired in 1987 and continued living in Pepin. He met and married Rosie May Goracke in 1987 at the Durand United Methodist Church in Durand and Rosie passed away in 1994. In 1999, Jim moved to the City of Durand where he lived until health issues required him to have more care. He then moved to the Home Place Assisted Living in Durand and then to Plum City Care Center where he remained the rest of his life.
Jim enjoyed fishing, woodworking and music. He truly believed in doing it yourself, whether it was fixing something, smoking your own meats and living off the land. Most of all, Jim loved to spend time with family and friends.
Jim is survived by his children; Ron (Debbie) of Durand, Robin Jacobson of Wilmar, MN, Carla (Gary) Birk of Red Wing, MN, Mary McBride, Jim (Patty), Patti (Dave) Kiefer, both of Lake City, MN, Kelly (Fiancé Mike Currier) McMahon of Plainview, MN, eight grandchildren; April (Robert), Jesse (Erin), Beth, Seth, Johnathan, Andrew, Mikayla, Anika, six great grandchildren; Nicole, Martin, Maria, Gabi, Mabel and Kerryn, nieces, nephews, other relatives and friends. He is preceded in death by his parents, two wives, one grandson, one son-in-law and three brothers.
As per Jim's wishes, private family services will be held.
Rhiel Funeral Home & Cremation Services, Durand, is serving the family.