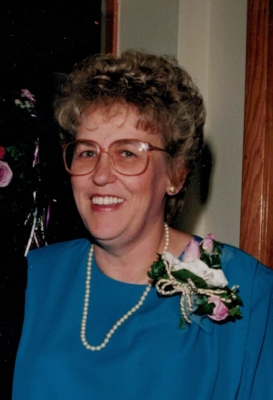 Kathleen M. LaPorte, age 75 of Durand, died Monday, March 11, 2019 at Advent Health in Durand with her family by her side.
Kathy was born on December 31, 1943 in Arkansaw. She was the daughter of John C. and Florence (Caturia) Will. Kathy grew up in the Durand-Arkansaw area and graduated from Durand High School in 1962. She married Ray J. LaPorte on December 29, 1962 in Durand. After marriage Kathy and Ray lived in Durand where they raised their family. Kathy taught CCD for St. Mary's for many years. In 1985, Kathy and Ray with her brother Jim Will, purchased and operated the Riv-way Motel in Pepin for several years before selling to her brother Jim. For the last six years, Kathy has been battling stage 4 cancer and battled tough until the very end.
Kathy enjoyed her flower gardens, crocheting, quilting and reading. She liked to have coffee with friends at each other's houses and visit. Most of all, Kathy loved to spend time with family and friends, especially her grandchildren.
Kathy is survived by four children; Rae Ann (Jeff) Hetrick, Troy (Tammy), Tracy (Dave) Fayerweather, all of Durand and Jay (Leane) of Tampa, FL, nine grandchildren; Thomas, Brady, John, Chase, Brett, Cassy, Brandon, April and Katie, two sisters; Anna Fox of Cullman, AL and Barb Bauer of Mondovi, nieces, nephews, other relatives and friends. She is preceded in death by her parents, husband Ray, two brothers; William and James Will.
Celebration of life will be held on Saturday, March 16, 2019 at the Rhiel Funeral home in Durand from 1:00PM-4:00PM.
Rhiel Funeral Home & Cremation Services, Durand, is serving the family.