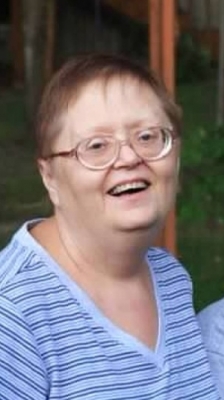 Heidi J. Passe, age 68 of Durand died Monday, March 11, 2019 at Mayo Clinic Health Systems-Eau Claire with her family by her side.
Heidi was born on December 25, 1950 in Nora, IL. She was the daughter of William and Lois (Gorham) Sweely. Heidi grew up in Nora and graduated from high school there. After high school, Heidi went to Winona State University and graduated with bachelor's degree in education. Her first and only job was at the Durand High School where she taught world history, chemistry, biology, physiology and Wisconsin history. Her favorite courses where in history. Heidi married Francis Passe on November 15, 1980 at the Durand Congregation Church in Durand. After marriage they lived in Mondovi where they started their family. In 1985 they moved to Durand where she remained the rest of her life. Heidi retired from teaching in 2008.
Heidi enjoyed crafting, quilting, sewing, gardening, watching movies, playing cards and trivia. Most all Heidi loved spending time with family and friends.
Heidi is survived by her husband of 38 years; Francis, two daughters; Amy (boyfriend; Donnie Kasat) Passe of Durand and Wendy (Mitch) Allen of Deer Park, WA, one sister; Susan Kenworthy of Fulton, IL, friends that are like family; Donald P. Kasat of Arkansaw, Bob Hemmeke of Durand, nieces, nephews, other relatives and friends. She is preceded in death by her parents and a brother; Michael Sweely.
Funeral Services will be 11:00 AM Friday, March 15, 2019 at Faith Lutheran Church in Durand with Rev. Bethany Walker officiating. Visitation will be from 4:00PM -7:00PM Thursday at the Rhiel Funeral Home in Durand and one hour prior to services at the church on Friday.
Rhiel Funeral Home & Cremation Services, Durand, is serving the family.