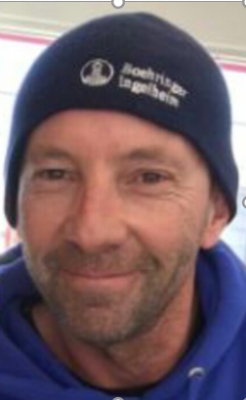 Terry S. Rambo, age 55 of Arkansaw, WI, formerly of Albertville, MN, died suddenly on March 11, 2019 at Advent Health in Durand, WI.
Terry was born on July 26, 1963 in Stillwater, MN. He was the son of Robert and Sandra (Curtis) Rambo. Terry grew up in the Jackson, MO area before returning to Minnesota as a teenager. He married Kari Christianson, and together they had two daughters and later divorced.
Following his passion for motocross, Terry moved to Arkansaw, WI to work at the Arkansaw Motocross Park. He remained working and living at the track for the rest of his life.
Terry is survived by his daughters Sandra (Fiancé Greg Hall) Rambo of St. Cloud, MN; Krista Rambo of Wilmar, MN; girlfriend Anna Wehmann of Becker, MN; and other relatives and friends. He is preceded in death by his parents.
Memorial Services will be held at 2 PM on Friday, March 22, 2019 at Resurrection Lutheran Church, 9300 Jason Ave NE, Monticello, MN, 55362. For any who would like to send flowers or other condolences, Thursday delivery is recommended since church staff are not on-site on Friday.