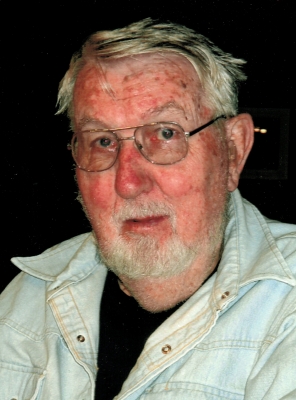 Arthur E. Muller, age 83, passed away Friday, March 15, 2019, at Mayo-Red Cedar Hospital. He was born May 14, 1935 in Rochester, MN to Robert W. and Ella F. (Behnken) Muller. He was raised on a farm in rural Rochester. The family later moved to Cable WI, then Byron MN, and finally Hayfield MN where he graduated from high school.
After graduation, he took carpentry classes at Austin Junior College, then joined the U.S Army. He served in the Signal Corps from January 1955 to December 1957, and was stationed in Germany for two years. After his discharge, his GI benefits enabled him to continue his education at Rochester Junior College. A veterans' advisor told him to check out Stout. At Stout, he obtained an Industrial Arts B.S. Degree in 1962, and also met his wife-to-be, Judith E. Carlson. They were married June 30, 1962.
Art taught in the Oconomowoc public schools for two years, then returned to Stout for his Master's degree. The growing college hired him as an instructor in the metals department where he taught courses including welding, foundry, and machine maintenance. He earned an Education Doctorate from the University of Northern Colorado in 1972. He taught many courses in the packaging program and helped design the bachelor's degree in Packaging. His career at Stout spanned 30 years.
After retiring from teaching in 1995, Art had several interests, woodworking, genealogy, and model railroading. He built many pieces of furniture for family members and worked with Taylor Made Floors. A highlight of years of genealogy research was locating his mother's distant Behnken relatives in northern Germany. Art and Judy made two trips to Germany to visit them, and later a group of six German cousins came for a reunion of descendants of the early Behnken immigrants. He continued model railroading and joined the West Wisconsin Railroad Club. He was also involved in a men's breakfast group.
Art is survived by wife, Judy, and their children: daughter Cheryl Muller (Bob Schwartz) of Eau Claire and their daughter Claudia Whitney (Skyler) of Menomonie; son Keith (Jessica) of Eau Claire and step-daughters Cara, Kaela, and Kendra; son Bruce (Kathryn) of Papillion NE and their daughters Kristianna, Kylie, and Alexandra. He is also survived by his brother Robert C. Muller (Patty) as well as cousins, nieces and nephews. He was predeceased by his parents and by his brother Paul W. Muller.
A memorial gathering will be held at 2:00 PM Friday, March 22, 2019 at First Congregational United Church of Christ in Menomonie. Visitation will be held one hour prior to services at the church on Friday.
Memorials may be made to the Menomonie Public Library Foundation, First Congregational Church or the donor's choice.