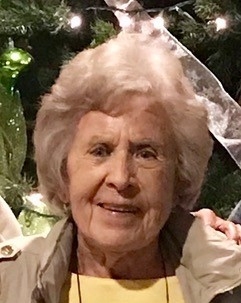 JoAnn M. Kraft
December 22, 1934 – January 29, 2019
On January 29th, we lost a wonderful loving Mom due to complications from pneumonia. She is survivedby her two brothers, Bud Bauer (Arkansaw, WI) and Dan Bauer (Middleton, WI); her children, JoEllenKraft and Margie Sinton (Silverthorne, CO), Bob Kraft (Apache Junction, AZ) and Sue Kraft (Gold Canyon,AZ). She is preceded in death by her husband Toby and parents Paul and Ethel Bauer of Arkansaw.
JoAnn will be remembered for many things including her love of music. She played the organ for St. Joseph's Church and was an active member of the church for many years.
We would like to invite everyone who knew JoAnn to join us for a celebration of her life. Visitation will be on Friday, May 3rd at Rhiel Funeral Home in Durand from 4:00 p.m. – 7:00 p.m. Memorial Mass will be 10:30 a.m. Saturday, May 4th at St. Joseph Catholic Church in Arkansaw, WI. Burial will be in the St. Joseph Cemetery following the mass.
Rhiel Funeral Home & Cremation Services, Durand, is serving the family.