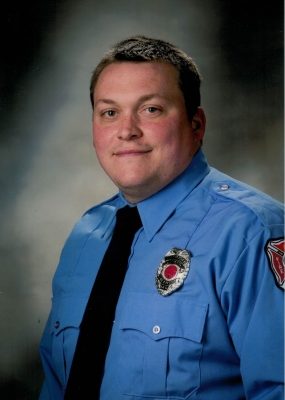 Kyle R. Hayden, age 30 of Durand, died unexpectedly from heart failure resulting in an automobile accident on Monday, May 13, 2019.
Kyle was born September 9, 1988 in Durand. He was the son of Randy and LuAnn (Ahlers) Hayden. He grew up in Durand and graduated from Durand High School in 2007. Kyle's strong work ethic and willingness to help people led him to his jobs throughout his life. His jobs allowed him to spend time outdoors, which is what he liked most, including farming, driving truck, and prepping trailers for Dick's RV. Kyle's dedication and work ethic recently promoted him to manager at Dick's RV in the camper prep facility. Kyle met the love of his life, Grace Johnson, at his 19th birthday party. They dated for several years while Grace was in college and during her senior year, Kyle proposed. Kyle and Grace were married on October 5, 2013 in Milwaukee. Together they raised a vibrant and full of life little girl. Grace and Kyle built their life around family and friends, working hard and sharing life together. Kyle was a committed member of the Durand Fire Department; he served the department and his fire family dutifully and in many capacities. It was his second family.
Kyle enjoyed playing sports, including varsity tennis, golfing, playing cards and fishing. Helping family and friends was important for Kyle. Whenever he was asked he was willing lend a hand, whether it be something on the farm, at a friend's house, or projects at the fire station.
Kyle will always be remembered in the hearts of his wife; Grace, daughter; Nora, parents; Randy and LuAnn Hayden of Durand, brothers; Jeremy (Jodi) and Luke, both of Durand, parents-in-law; Jeff Johnson and Marie Hoven, both of Milwaukee, sister-in-law; Hannah Johnson of Milwaukee, three nieces; Jaelyn, Aurora and Dalilah Hayden, countless aunts, uncles, cousins and other relatives. He was also surrounded by a brotherhood of friends including the Bauer boys of 4C Dairy and his brothers and sisters at the Durand Fire Department. Although he left us too soon, he is now surrounded by his loved ones who have gone before him.
In lieu of flowers, memorials may be made to the family to support Nora and her future. https://www.gofundme.com/kylehaydensfamilyfund?fbclid=IwAR1HaLy06LLaPW9IWVwxwdeAq3FOOi-O6GSpKGLb9rrgmlUdsKoUEI840Js
An open visitation will be held from 4:00PM-8:00PM Sunday, May 19, 2019 at the Rhiel Funeral Home in Durand. A close family and friends Celebration of Life and Time of Sharing will be held at 10:00AM Monday, May 2019 at the Rhiel Funeral Home in Durand.
Rhiel Funeral Home & Cremation Services, Durand is serving the family